---
Monday, May 14, 2012
Penne with sauteed vegetables, smoked cheese and thyme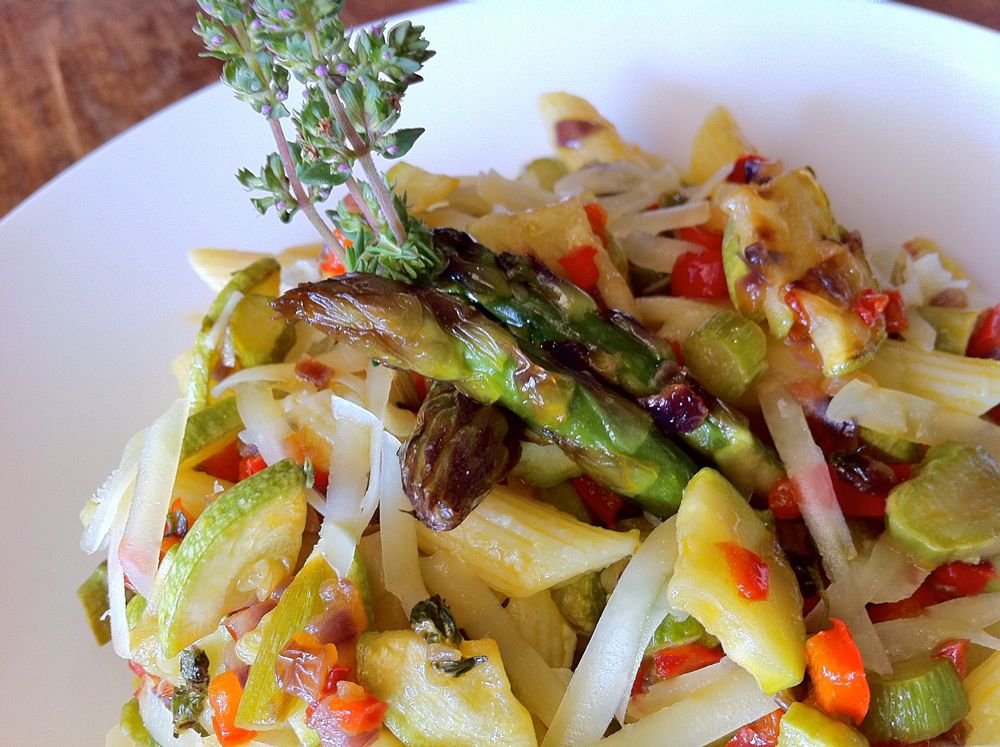 Ingredients
250 gr. penne or pasta to taste
1 curgette
1 pepper
1 red onion
2 cloves of garlic
1/2 bunch of asparagus
a few sprigs of thyme
3 tablespoons of 'extra virgin olive oil
1 knob of butter
1 handful of grated smoked cheese
salt and pepper
Introduction
Season vegetables, smoked cheese, thyme ......... country side or mountain? A nice trio, light and lively. By one side sounds like a summer dish for the type of vegetables and winter by the other side. Winter probably for the association of smoked cheese and the wood of the fireplace. Or the thyme, wild balsamic fragrance that gives depth to the flavors. On the other hand the greek meaning says, thymus: strength and courage!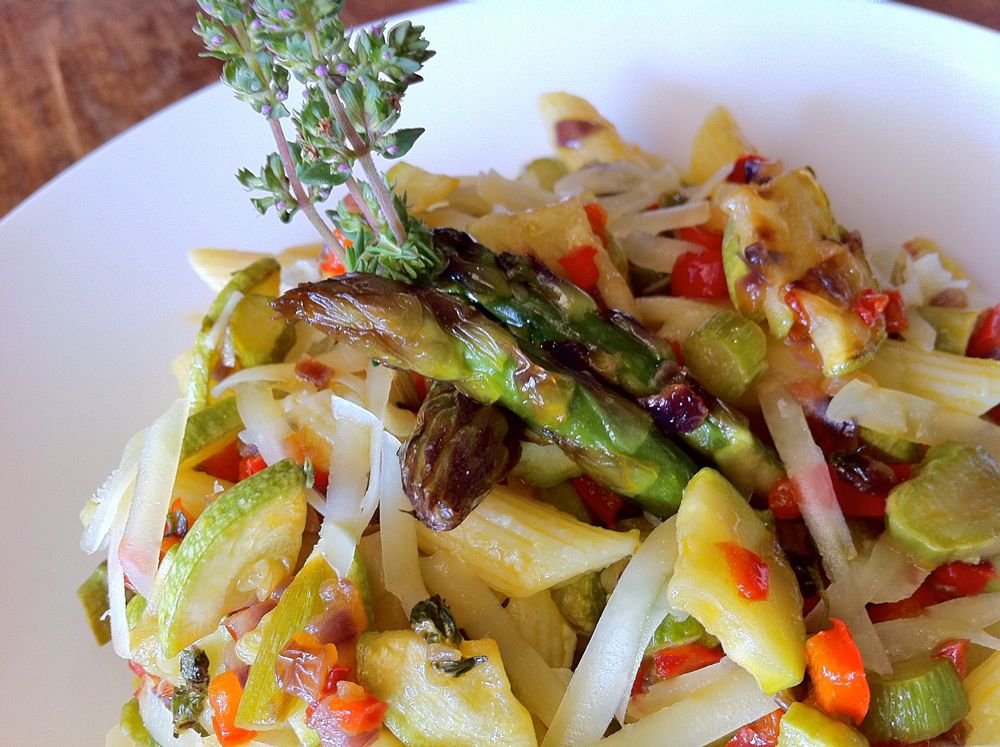 For the cheese I chose a "smoked Caciotta" (cow's milk). Like Sardinian type semi-hard cheese. You can also use the smoked mozzarella "scamorza".
Cut the vegetables into small cubes and sautè with the unpeeled garlic, thyme and olive oil. The salt and pepper at the end, or it will pull out the water. Drain the pasta and add to the vegetables with a knob of butter. Stir in the cheese off the heat. If the cheese is not very well seasoned, wait a couple of minutes or it will get chewy. Also you can great directly into the plate.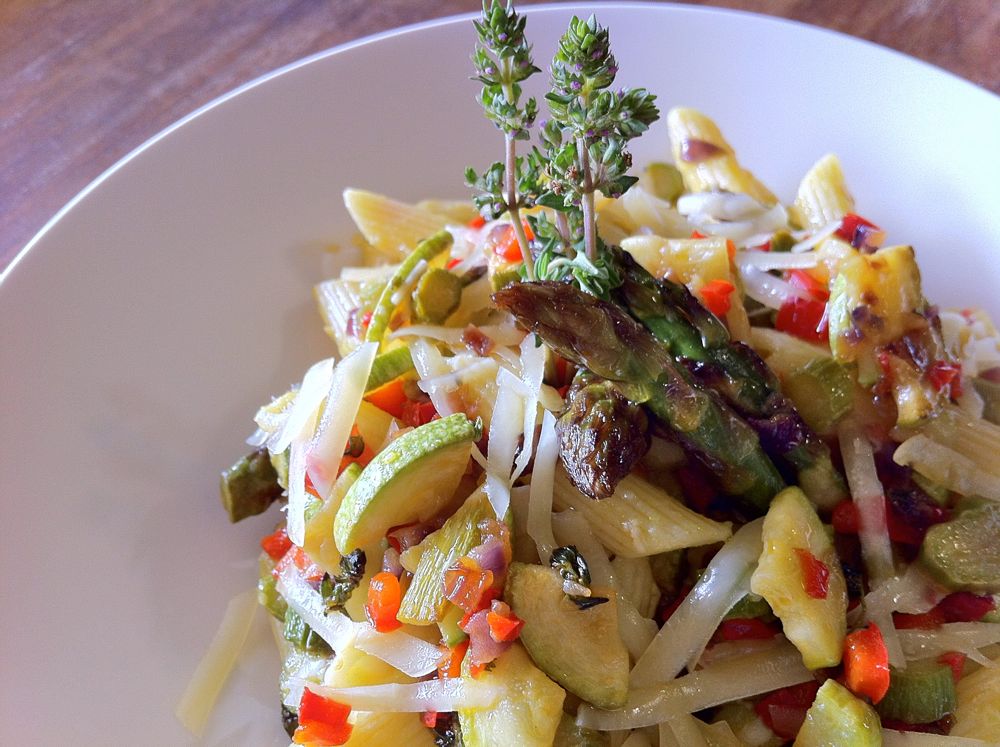 I'm sorry about any mistakes I may have made, English is not my first Language