---
Sunday, August 4, 2013
Gazpacho with beets and feta cheese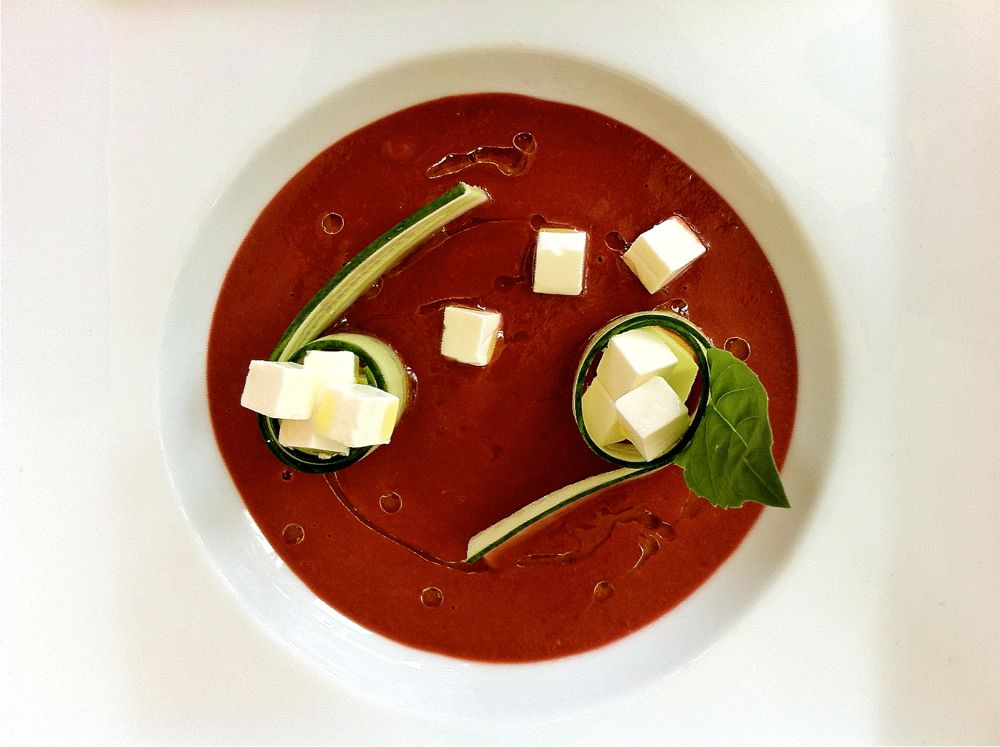 Ingredients
400 gr. ripe tomatoes
200 gr. cucumber
300 gr. beets
20 gr. basil
100 gr. water
1 clove garlic
50 gr. e.v. olive oil
salt
200 gr. feta cheese
Introduction
Gazpacho, the cold soup of southern Spain. A summer soup made ​​with only raw vegetables. This is my version: without onions, peppers nor bread. Lighter and with the Italian touch of the basil and the balsamic vinegar rather than Jerez vinegar (still very good). The addition of beetroot is a variant of many. And as to the greek cheese ....... I was pretty sure that it would have combined perfectly, since this is salty while the gazpacho sweeter because of the beetroot.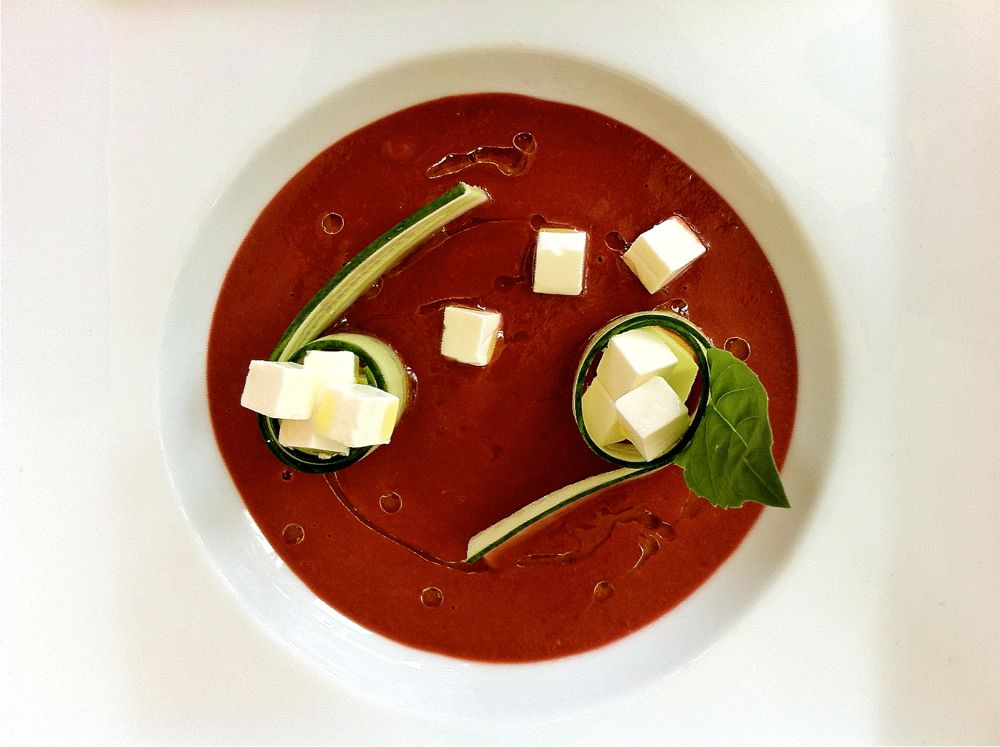 A really quick dish to prepare, perhaps the fastest of this blog.
Simply blend all the ingredients together, season, add the diced feta cheese on the plate and dig in!!.
For decoration I used cucumbers and involuntarily I formed the number 69, but I assure you it was not wanted. However with that erotic color, it doesn't look that bad !!