---
Monday, March 11, 2013
Risotto ai carciofi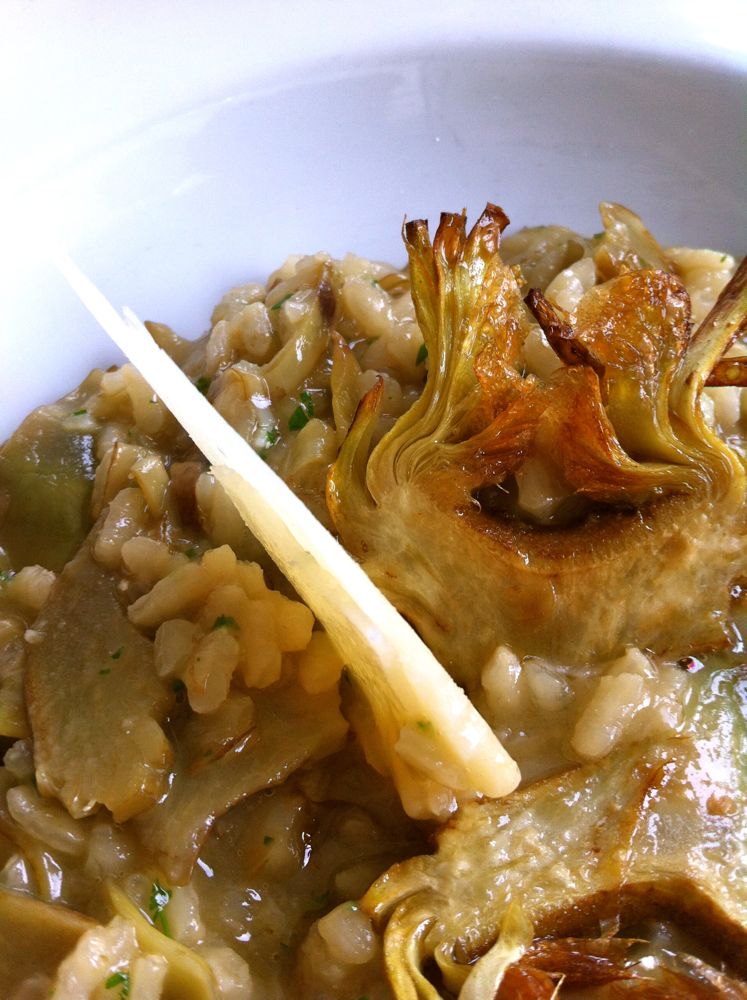 Ingredients
140 gr. Vialone Nano or Carnaroli rice
650 gr. chicken broth or vegetable stock
5 artichokes
1/2 large onion
1/2 lemon
1/2 cup white wine
1 tablespoon butter
2 generous handfuls of grated Parmesan
some parsley
4 tablespoons of extra virgin olive oil
1 Tbsp butter
Introduction
I was so focused on the concept of Spanish rice, paella and arroz meloso, that I had left apart the way we live rice in Italy. And here we are with a classic risotto, light, genuine, without many mysteries and fantastic for its simplicity and the King of the vegetables: artichokes!.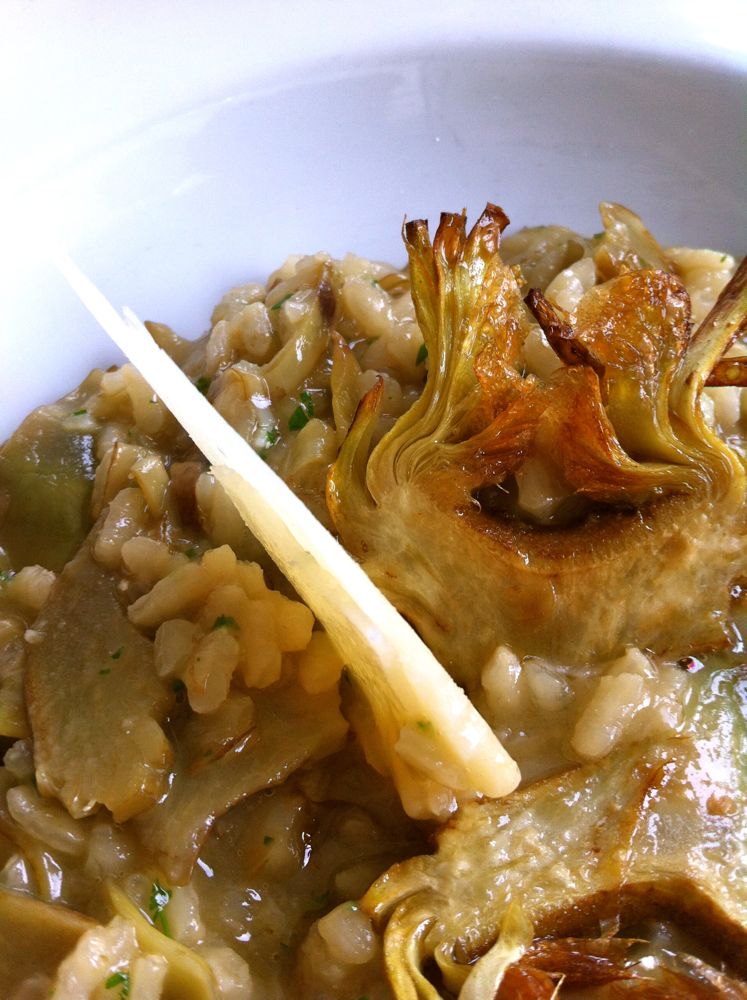 Peel the artichokes, cut them in half, remove the hairs of the heart and leave them in water with lemon as you clean them. Cut into slices and sauté in a pan with the oil, a bay leaf and a clove of crushed garlic skin on. As soon as they start to brown, add the chopped onion. Once poached, stir in the rice. Toast the rice a couple of minutes and pour in the white wine. Add a couple of ladles of broth and add more gradually as it keeps drying out. Stir often the rice as it releases more starch creating its characteristic creaminess. In this sense, I think you say that you sweat for a good risotto. At least I see it that way.
Check the point of salt every now and then. Arrived at the end of cooking (16 -18 minutes) its time for " mantecare il risotto": turn off the heat, add the butter, half of the Parmesan cheese, chopped parsley and stir well incorporating the rest of the parmesan. This process has to bee done always out of the flame, or you will ruin the cheese and the function of binding all the ingredients together.
A couple of minutes of rest and serve.