---
Monday, July 2, 2012
Pasta with Sicilian pesto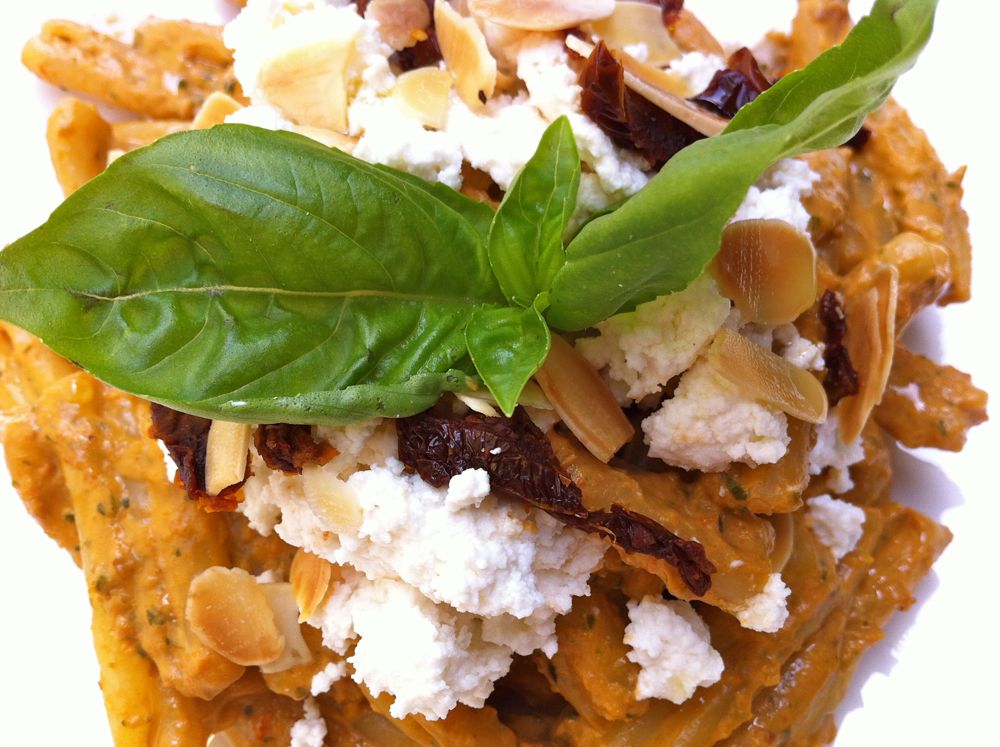 Ingredients
• Ingredients for 4:
50 gr. dried tomatoes
2 fresh tomatoes
40 gr. basil
70 gr. of extra virgin olive oil
1 handful of toasted almonds
1/2 handful of raisins
1 clove of garlic
200 gr. ricotta
40 of parmesan cheese
400 gr. pasta Strozzapreti or similar
Introduction
The Sicilian pesto is a variant of the classic pesto from Genova. Born in Trapani, whose port was frequented by Genoese ships that brought their traditions. In fact, his original name is "pesto alla Trapanese." A pesto, made with products of the Sicilian land.Pesto is a raw sauce and as such, you never heat up!
It's a summer relish, an explosion of flavors and engaging fragrances.
The basic ingredients are: basil, almonds, tomatoes, garlic, olive oil and cheese.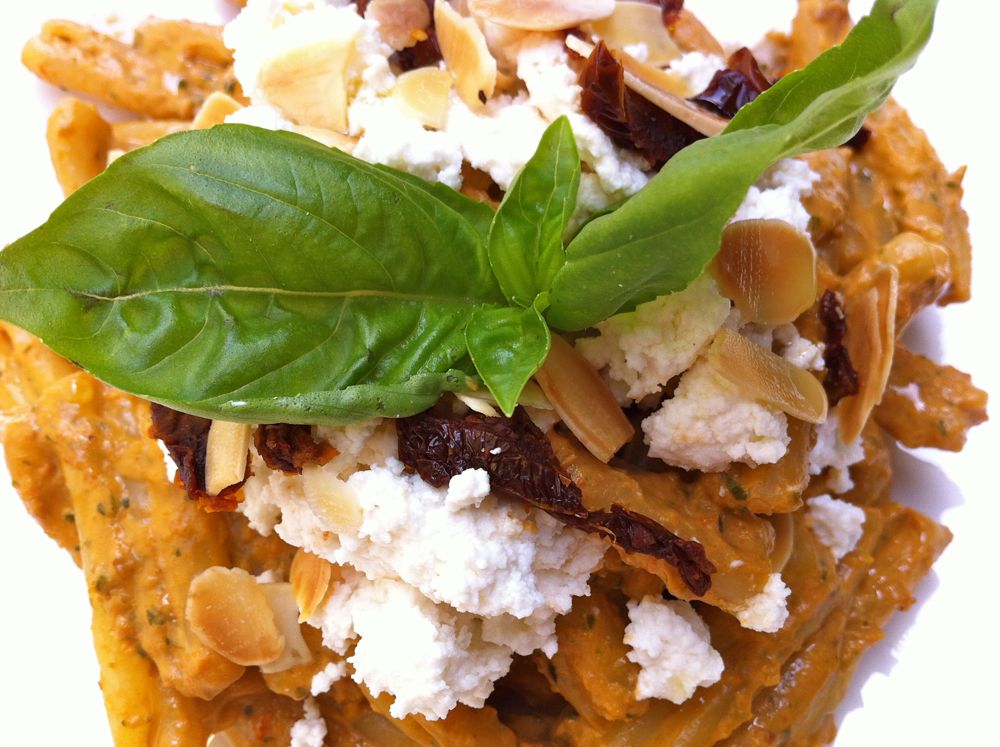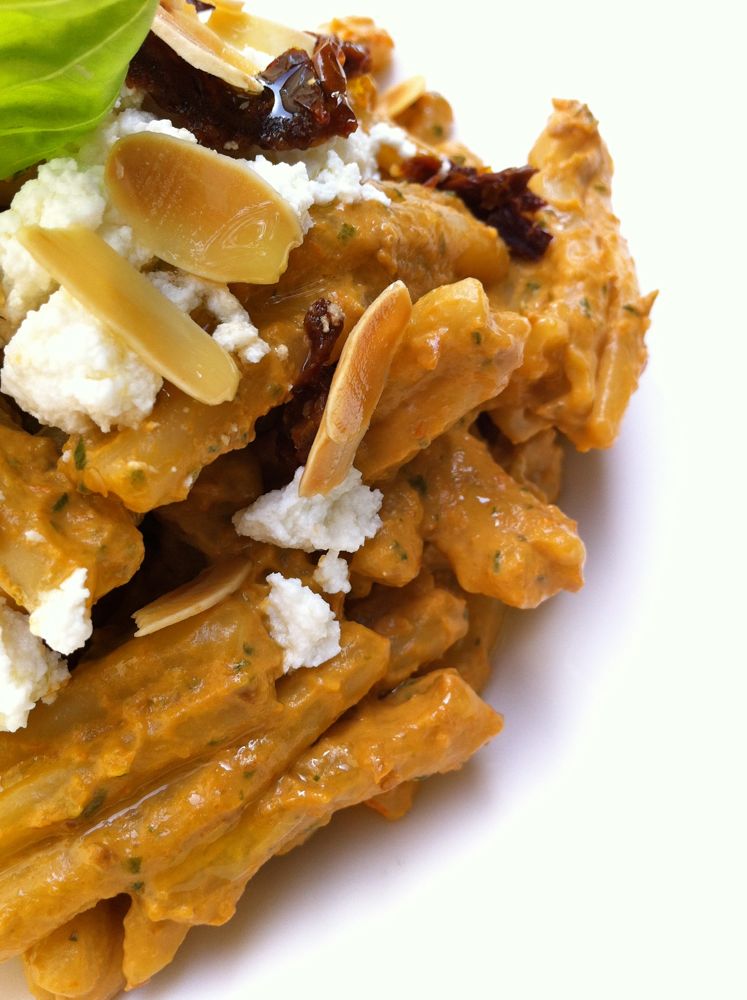 My version is with both fresh and dried tomatoes, and an addition of dried raisins. The cheese: fresh ricotta and parmesan cheese.
The process is simple, blend everything in a food processor starting with the fresh tomatoes into pieces to facilitate the whole mixture. Add the parmesan cheese grated at he end. Do not over blend, leave the mixture a little rough and lumpy . If the dried tomatoes are very hard, leave 15 min. soaked in warm water. The almonds must be toasted in the oven at 180 gr. for about 8-10 min.Check the point of the salt before seasoning with pasta. Never heat the pesto!. Use the pasta you prefer. If you do have some more ricotta cheese, use it to decorate the plate.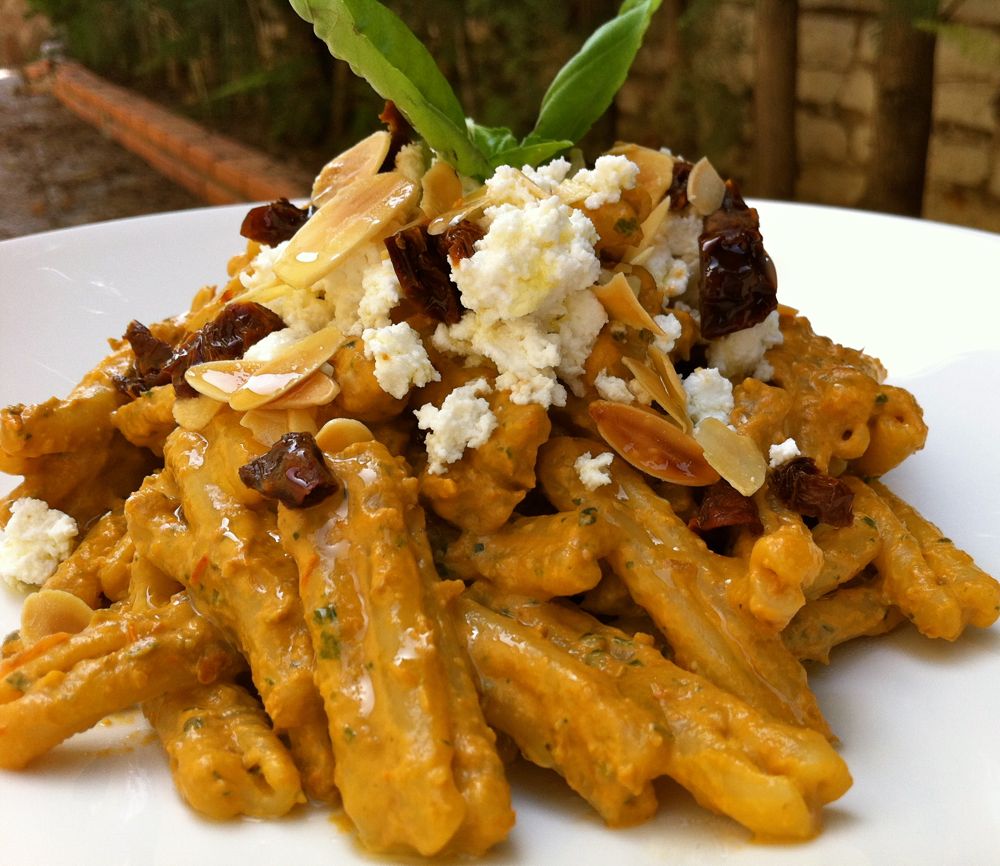 I'm sorry about any mistakes I may have made, English is not my first Language