---
Me, my kitchen, my blog !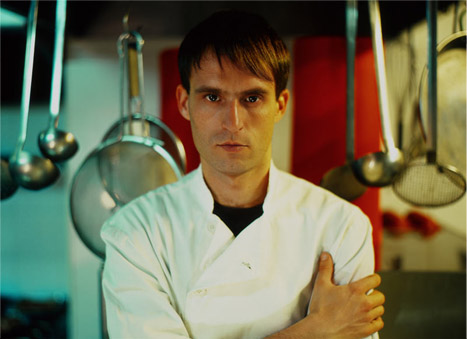 My name is Luca Dessole and I'm 44  years old.  I was born in Sardinia in a family of good eaters and a spectacular grandmother, the great cook and artist of the flavours we grew up with.
've been a professional chef for 12 years. I started with seasonal jobs during the summer school holidays in Liguria. I then moved to London at 19 years of age to start my career in upscale Italian restaurants with renown chefs, all mostly from northern Italy. I never went to catering schools. I was lucky and chose (meticulously) to work with chefs who knew their art.  All this was driven by a strong passion for the culinary arts and highly critical spirit.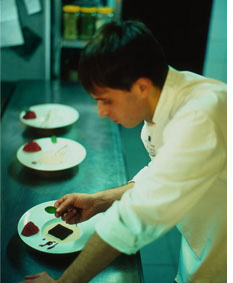 After several years in England, I moved to Valencia, Spain, where I still reside to this day.  Here, I worked in tapas bars and restaurants with Michelin stars and/or aspiring to them. Up to this point however, I was still ignoring the ultimate category, the pastry.  I then further completed myself after two more years working as chef de partie in the pastry section of a creative spanish cuisine restaurant;  that's when I perceived and broke down the barrier between sweet and savoury, influenced by the school of thought of the genius Ferran Adrià.
In the last ten years, Spain has had a very important culinary growth, placing it on top of the world's best ranking restaurants.  Spanish cuisine has always benefited from having good products, as well as featured outstanding chefs such as Arzak, the Roca brothers and Ferran Adrià that have particular led this nation to the top.  I am proud and glad to have found myself in the right place at the right time to breathe this fresh air; or let's call it, "new air", in the sense that Ferran Adrià marked the innovative transition/passage between "nouvelle cuisine" and "molecular gastronomy".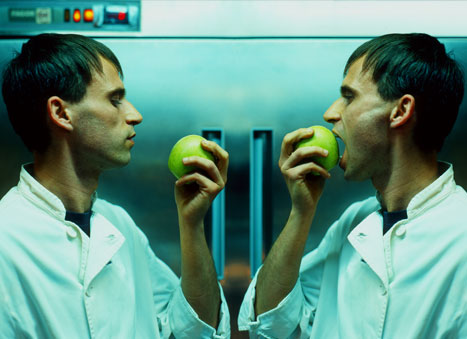 Initially, the idea of this blog came up in order to collect and revisit (reinterpret) all the recipes that I most liked; my recipes, as well as those from other chefs, cooks, grandmothers, housewives and househusbands.  I wanted to create a culinary "bank" open to everyone, the result of my experiences and recipes of which I am not jealous of but, on the contrary, I have the great pleasure of sharing and expose.
Secondly, I want to contribute to the spread of Spanish gastronomical concepts in Italy and the rest of the world.
In addition to Italian, Spanish and French and cuisine, I have a strong interest in south american and asian food, especially Thai, where I go every year to see my dear father. And after various courses, tests, and several investigations, I took the liberty to create a category just for asian cuisine.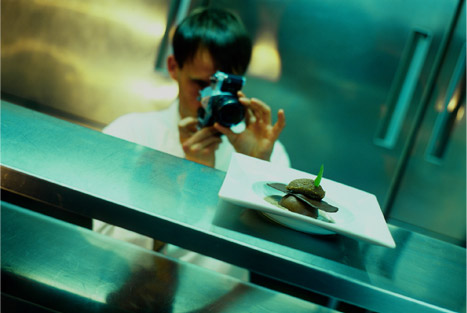 My strongest gratitude for the realization of this blog, apart from the support and encouragement of my father and mother, goes to my dear sister, Dolma Dessole, artist and web designer, and the rest of her team, Simone Filippi and Cesare. www.dands.it