---
Thursday, May 17, 2012
Taboulè with vegetables, shrimps and spicy squids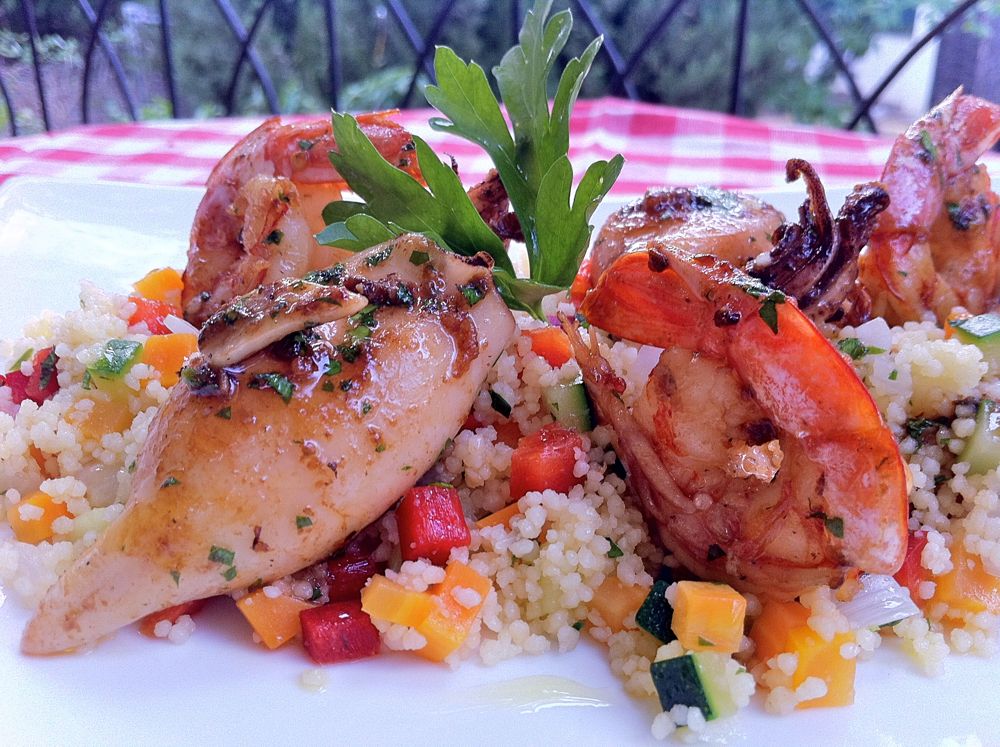 Ingredients
1 cup of durum (same as the one for couscous)
1 cup water
1 courgette
1 carrot
1/2 red pepper
1/2 onion
a sprig of parsley
6 tails of prawns
6 baby squid
1 clove of garlic
a couple of chillies
1/2 lemon
Extra virgin olive oil
salt
Introduction
The taboulè (taboulet or tabule) is a cold dish typical of North Africa, Lebanon in particular. The main ingredients are: parsley, tomato, olive oil, lemon and bulgur. But you can perfectly replace the bulgur with the bran used for the cous cous, it's a coarsely ground durum wheat.
A very nice dish for the summer, even as an accompaniment to a main dish. Indeed, this is usually the function of this durum.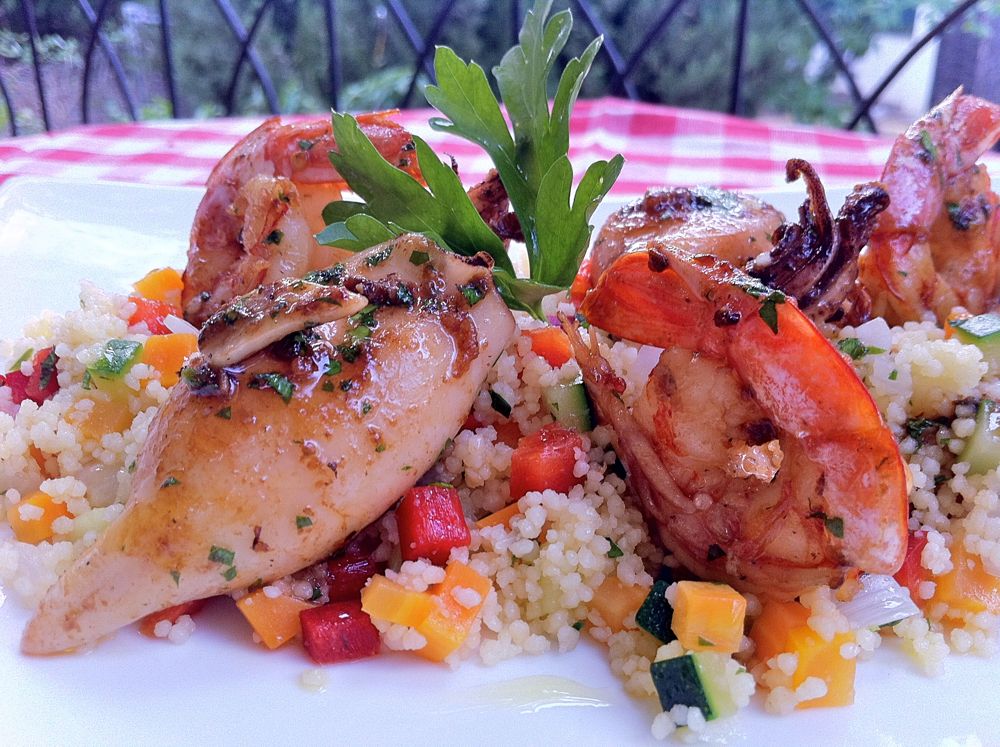 Bring to a boil a cup of water with a pinch of salt and 2 tablespoons of olive oil.As soon as it boils, add a cup of semolina couscous and turn (1/2 minute or so) until there is no more water. Turn off the heat and cover. let rest for 10 minutes. In this resting time the durum will swell by absorbing its own steam. Then stir well with a spoon or fork with a bit of pressure and the grains will separate easily.
For the dressing cut the vegetables into small cubes, put a pot of water to boil and prepare a bowl of cold water and ice. Except the peppers, blanched briefly the vegetables, all separately and cool them inmediately in the cold bowl. The carrots blanched for 30 seconds, 20 seconds for the courgette and only 5 seconds for the onions (just to lighten that strong flavor). This shock (boiling-cooling) is a technique that allows you to keep alive the color of chlorophyll and not to lose the vitamins and the flavor of the vegetables.
Drain the blanched vegetables (al dente) and add to the durum. Season with half a squeezed lemon, salt, a little olive oil and parsley.
For the fish: clean the squid and the tails of the shrimp (peeled and engraved on the back to remove the dark vein). Put a frying pan on a high flame and when smoking hot just add two pinches of salt, then the squid and let it toast for about 40 seconds on one side. As soon as you turn them, add the tails of shrimp. At this point add the chopped chillie and garlic, two tablespoons of olive oil. Sauté a few seconds and finish with the chopped parsley, a shot of white wine, or simply a little water to deglaze / to remove those tasty elements caramelized and stucked at the bottom of the pan. Use a lid when you pour oil to protect from splashes that create the crackling squid in contact with the fat. How many times I have burned myself that way in restaurants …… ohhhh man! …. But you will see, this technique to "toast" the squid or cuttlefish without oil at first, brings out a great flavor!
Place the fish on the taboulè and serve.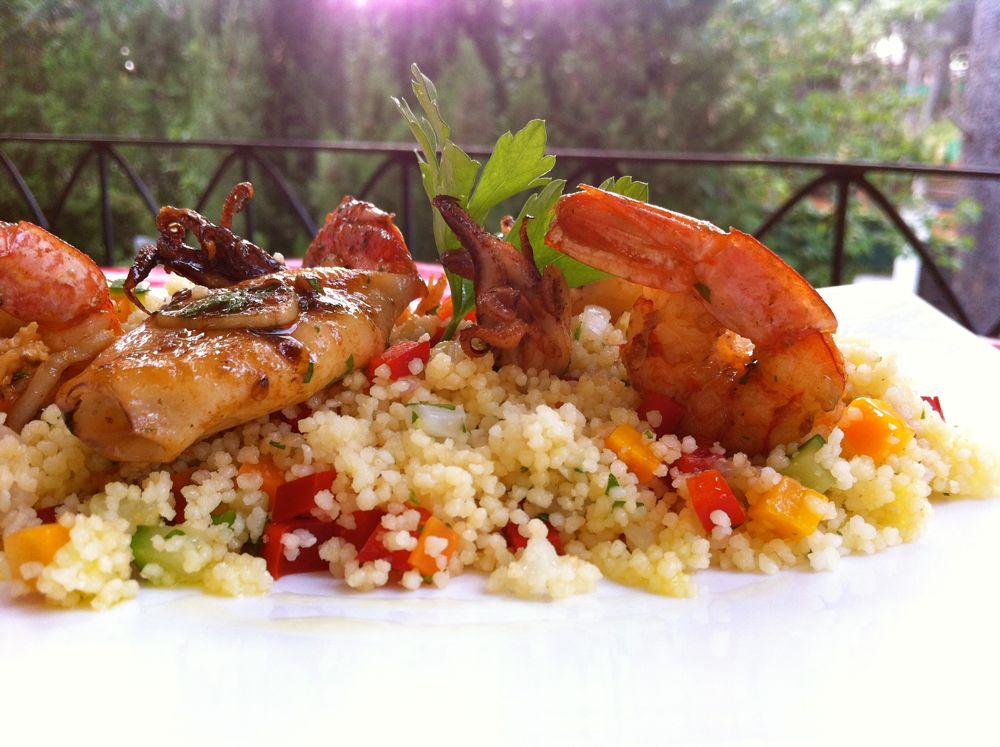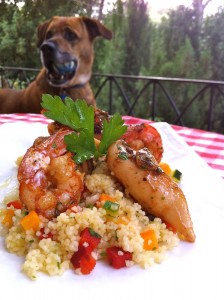 I'm sorry about any mistakes I may have made, English is not my first Language