---
Thursday, May 10, 2012
Baba Ganush, the Eggplant "Hummus" of the Middle East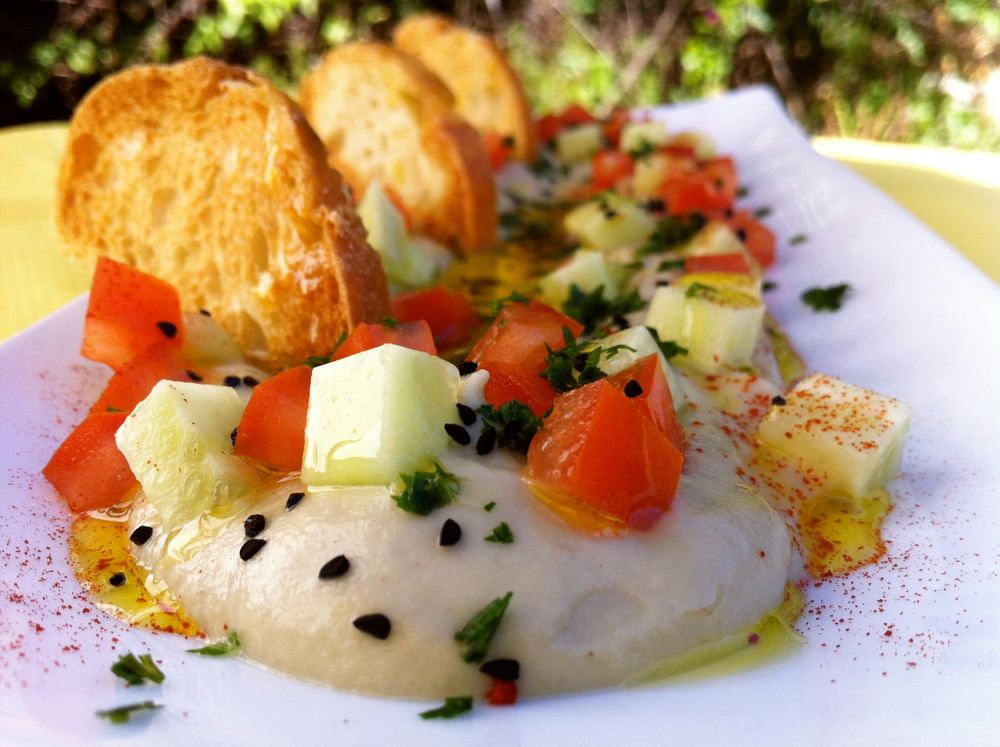 Ingredients
Ingredients for 4:
5 medium eggplants / 600 gr. of cooked pulp
125 gr. of yogurt
2 tablespoons Thain
1 clove of garlic
1/2 lemon squeezed
2 tomatoes
1 cucumber
1 spig parsley
a pinch of onion seeds (optional)
salt
Extra virgin olive oil
sweet paprika (optional)
Introduction
Baba Ghanush, also known as moutabal, is a cold appetizer or snack typical of Arab civilizations. It is very refreshing and easy to process. It is almost equal to humus, but with the pulp of eggplant instead of chickpeas. Some ingredients or how to garnish vary from country to country. For this recipe I followed the advice of a very nice Turkish lady named Gada. But I call her "Lady Gada"!!
This is her version: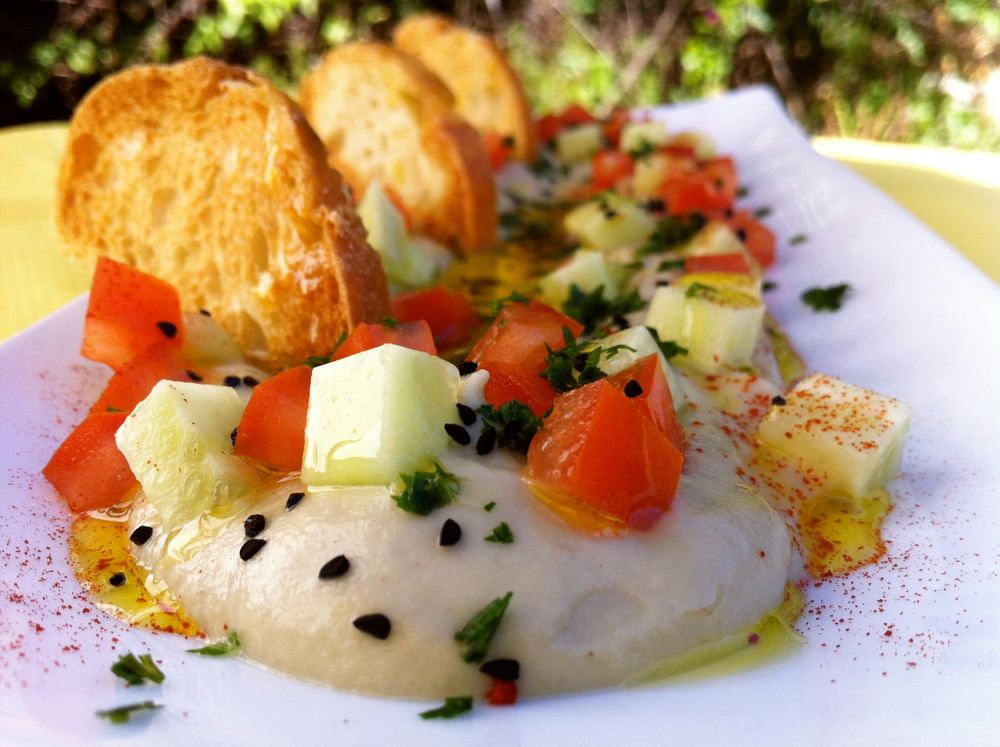 Place the whole eggplant in the oven medium-high until they become soft, cooked, about 1 or 2 hours at 180 degrees depending on the size. Once  cooked, let them cool, open them in two lengthwise, collect the pulp with a spoon and let it drain in the fridge.  Once cool, blend them together with 2 tablespoons of the sesame paste "Thain", natural yoghurt, a clove of garlic and about half of a squeezed lemon.  Check salt and then put it on a plate. Cut the tomatoes into small cubes and dice a cucumber.  Garnish with these vegetables and sprinkle with some chopped parsley.  I also added some onion seeds (which look like black sesame), one of my favourite spices. They have a particular fragrance that reminds me of the Middle East and India. There are a lot of variants for this dish: with cumin, pomegranate juice, black olives and paprika.  I also add a little paprika, the Spanish "pimienton de la vera", at the end.  The best baba gnash is made with a smoked touch.  To achieve this smoke flavour, you can also cook the eggplant on a barbecue (still whole).  Finish the dish with extra virgin olive oil and serve with pita bread or croutons.