---
Sunday, May 6, 2012
Confit salt cod with artichoke's purè, piquillo peppers and crispy leeks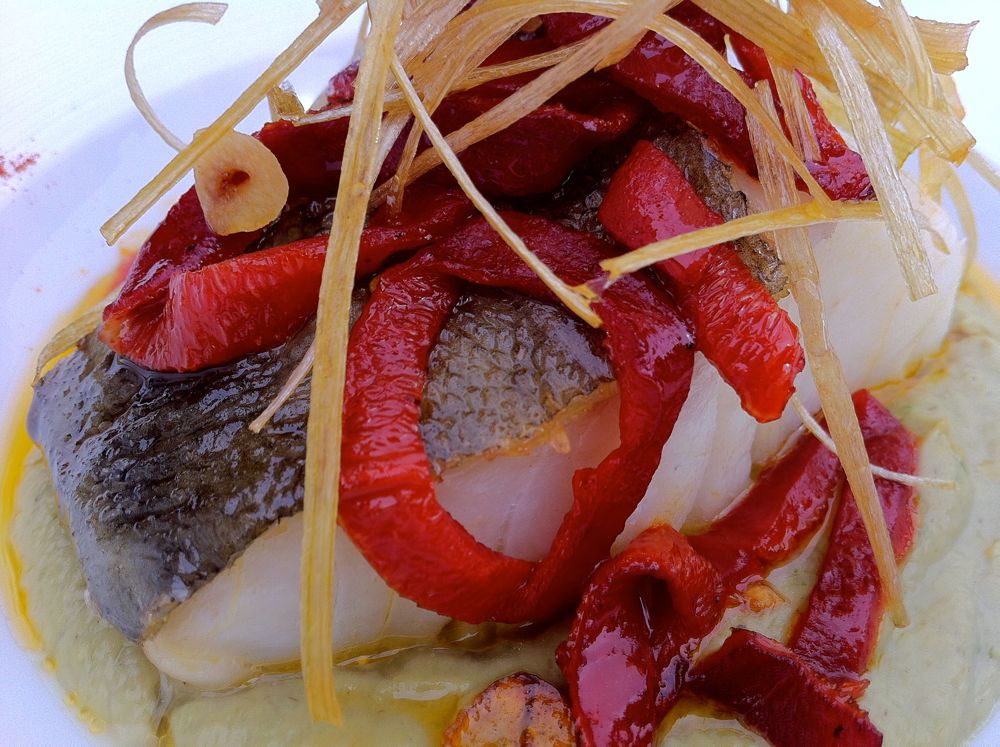 Ingredients
300 gr. salt cod
600 gr. Artichoke
4 piquillo peppers or 1 large common pepper
4 cloves of garlic
1/4 leek
2 bay leaves
extra virgin olive oil
Introduction
A comfortable dish, perfect for this rainy weekend of may, the last month for the artichokes. A very Spanish recipe of mine. Where the harmony is created by the contrast of salt cod, sweet peppers, the neutral flavor of the artichoke and the crunchy texture of the leeks.
The "piquillo" peppers are a variety of northern Spain, Navarra. A particular doc pepper, small, sweet and slightly smoky. They are in fact roasted, then peeled and preserved in jars.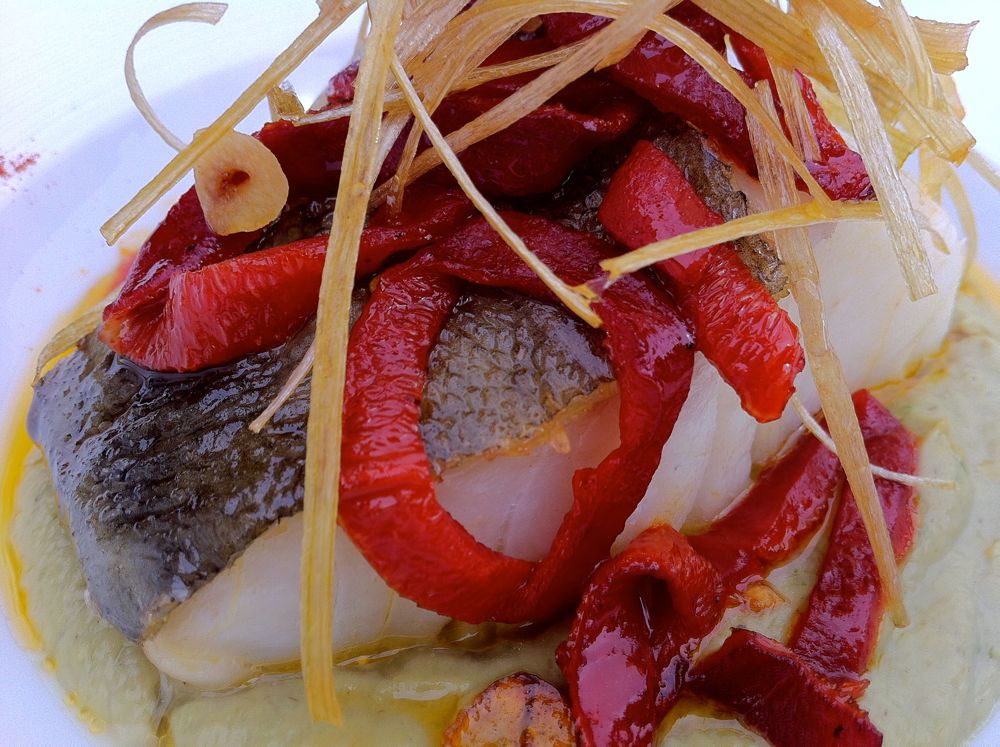 For the artichoke's purè, cleaned and cut the artichokes into quarter, take the hairs out from the center. Sauté with two cloves of garlic, two tablespoons of extra virgin olive oil and a bay leaf. When they start to brown, add salt and cover with water. Another 5-10 minutes of cooking. Take the bay leaf and the garlic out and bend everything. The consistency should be creamy.
The cod: If it is a unique piece, cut it into two portions or after cooking will be impossible to divide it as to delicate. Put them in a saucepan with a clove of garlic, a bay leaf and cover with extra virgin olive oil all in cold. The concept of cooking confit is cooking in fat at low temperature.
Turn the heat to low, pot on the flame and when the cod begins to lose its liquid (collagen), calculated about 10 minutes. Remove it from the oil carefully with the aid of two spoons or a spatula and place it on a plate with paper to remove excess oil.
For piquillo peppers: Cut them into strips and saute in a pan with a tablespoon of olive oil and a clove of garlic sliced. Do not add salt. In fact, better a pinch of sugar to accentuate the sweet taste.
If you do not find this variety take a big common pepper. Roast it and skin of.
For the crispy leeks: Cut the leeks into thin strips and fry with plenty of oil. As soon as they reach a golden color, out.
Mount the plate and serve with a spoon if you want!
I'm sorry about any mistakes I may have made, English is not my first Language