---
Tuesday, June 4, 2013
Peppered filet of beef with lemon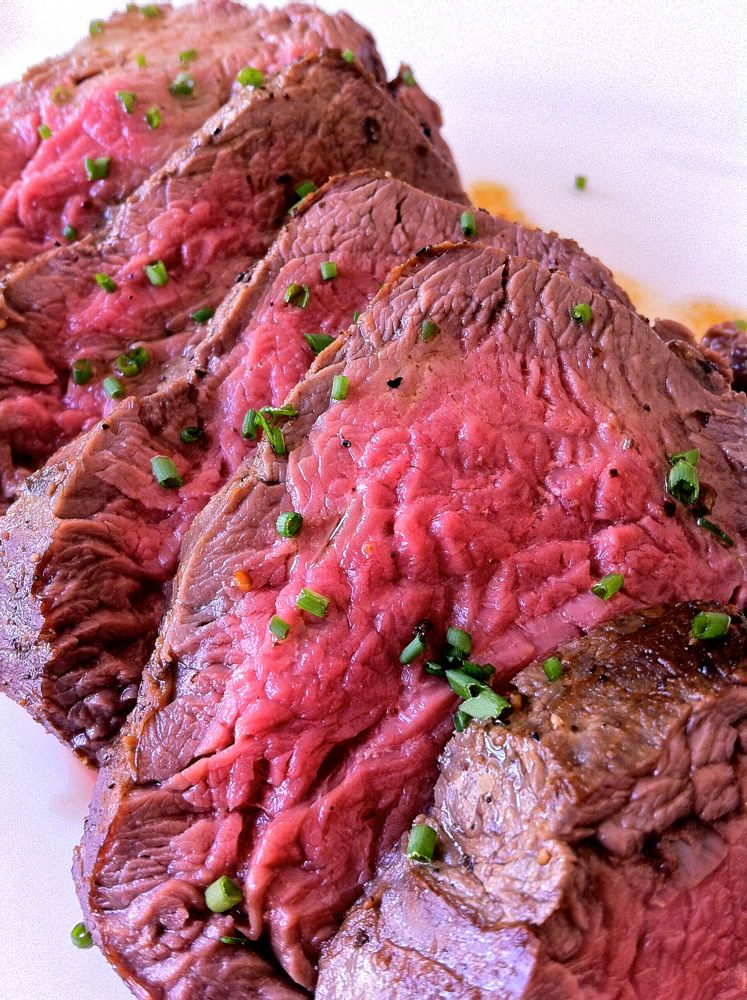 Ingredients
400 gr. fillet of beef (one central piece)
5 tablespoons extra virgin olive oil
1/2 tablespoon black pepper about
1/2 lemon
salt
Introduction
A summer version to enjoy a fillet of beef. An excellent alternative to the usual seasoning with wine, gravy, roquefort or the classic green pepper sauce. A sort of quick roast beef, made in a pot and not in the oven!. Easy, fast and delicious. With the spiciness of black pepper and the vibrant splash of lemon. A cooking technique stolen from my sister. I only changed the cut of meat. But choose the cut you prefer and if you want to serve it cold, just cut it thin!.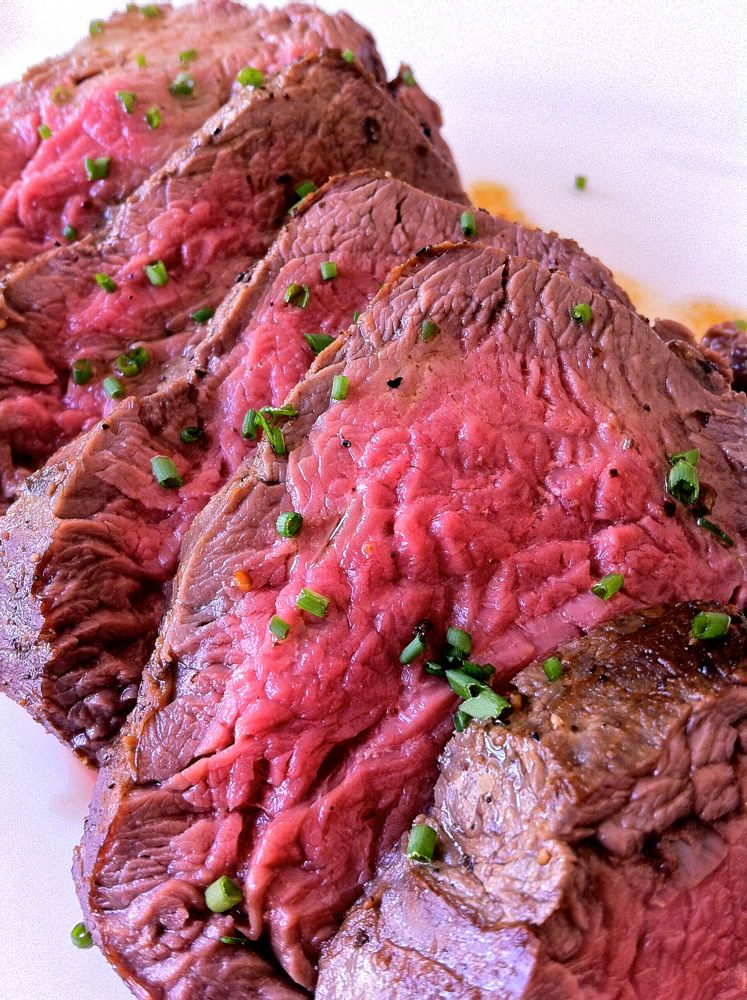 Take a central piece of fillet, about 400 gr. and season well with salt and plenty of black pepper coarsely ground on all sides. In a saucepan, add 5 tablespoons of extra virgin olive oil and on high heat sir the fillet on all sides until you get a nice caramelized color. Cover and lower the heat to minimum. Within two minutes turn the meat and continue cooking for two more minutes, always covered. Turn off and add the juice of half a lemon. Let rest covered for at least 15 minutes. Very important the rest!.
Cut the meat into thick slices. Serve with her cooking sauce made from the juices released by the meat,  mixed with the lemon and the oil.