---
Monday, October 22, 2012
Nougat mousse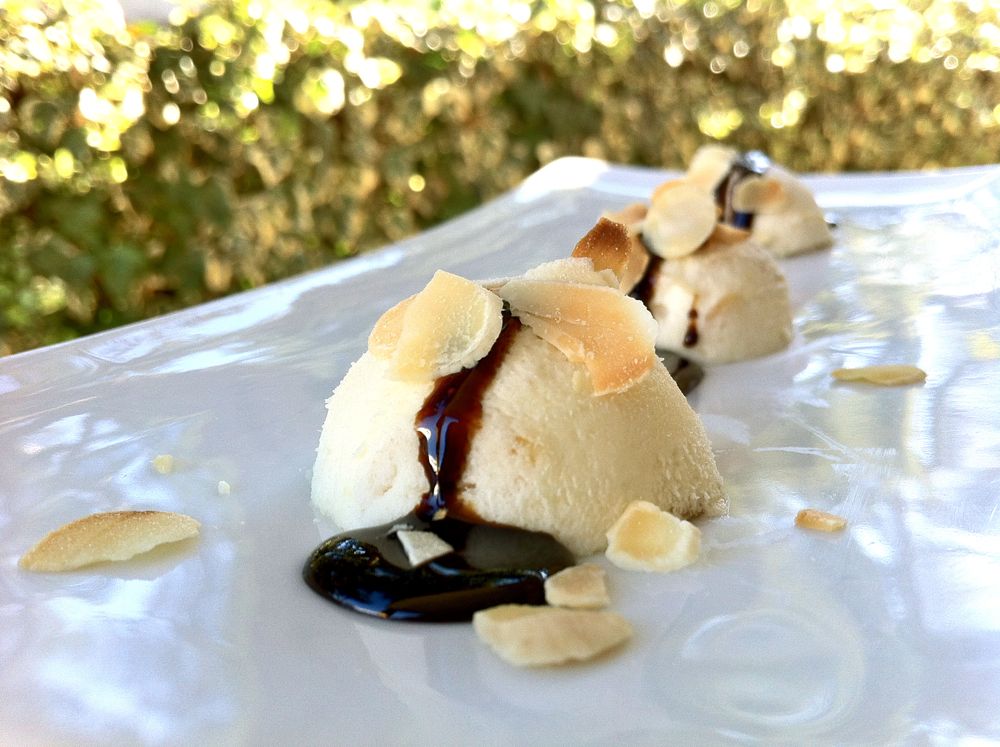 Ingredients
2 + 1/2 sheets of gelatin ( of 2 gr. each )
400 gr. of whipping cream
100 gr. honey approximately (depending on the type)
6 dried apricots
2 handfuls of sliced almonds
2 pinches of citric zest
500 ml balsamic vinegar
1 tablespoon sugar
1 tablespoon honey
Introduction
Who said that nougat is eaten only at Christmas??. The last time I ate it was in August in Sardinia! It's a typical dessert and native from Cremona, made with honey, sugar, egg white and dried fruits. The main varieties are the hard one and the soft one. Each region that produces it has its own characteristics. The consistency more or less hard depends on the type of cooking and the proportion of sugar and honey. In fact, the typical Sardinian type is soft as it is made with only honey (which is why the color is slightly more brown). They also add the zest of orange or lemon.
So to create my mousse I took the flavors of the Sardinian nougat, add dried apricots, and a balsamic vinegar reduction for a particular reason!. Many of you might be bored to see the balsamic reduction because it actually has been abused a lot in those recent years. But the acidity of the balsamic breaks that cloying taste of the cream, balancing it all. And I never get tire of repeating this phrase: The art is the balance between the tastes, the contrast between them is what creates the harmony.
I'm sure that if you start to eat this mousse without the balsamic and then with, you're going to end up eating it with. And if you have a very good vinegar from Modena or Reggio Emilia aged in fine wood…..and even better!Sprinkle a few drops directly on the mousse and avoid the reduction. Take the reduction only in the case of a common balsamic vinegar for salads (to lower its degree of acidity).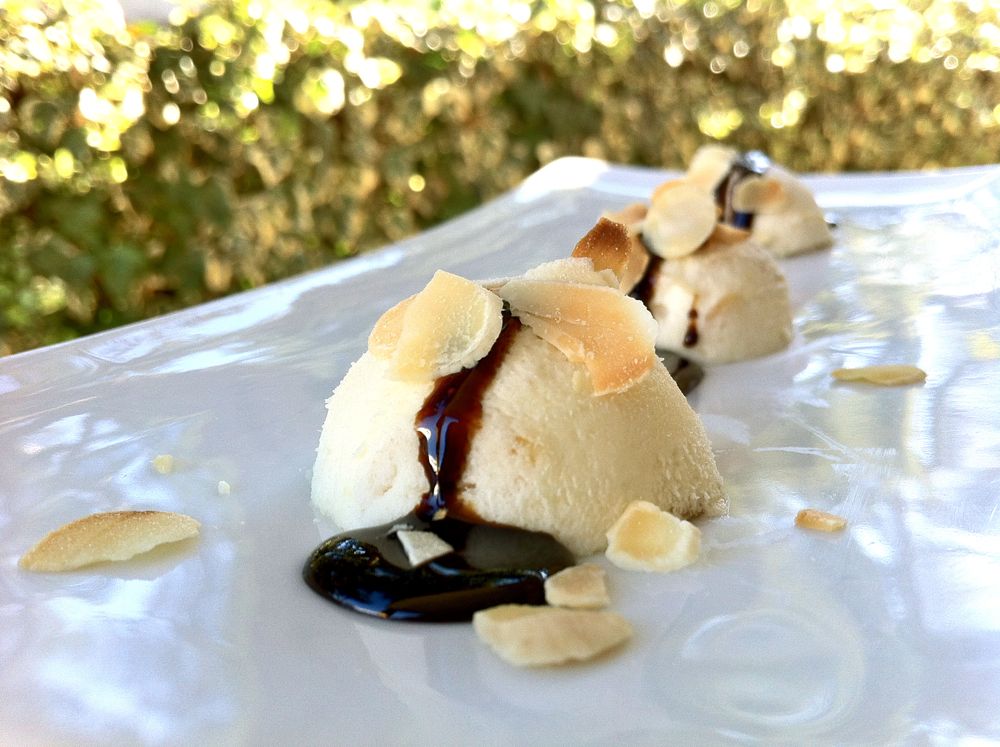 3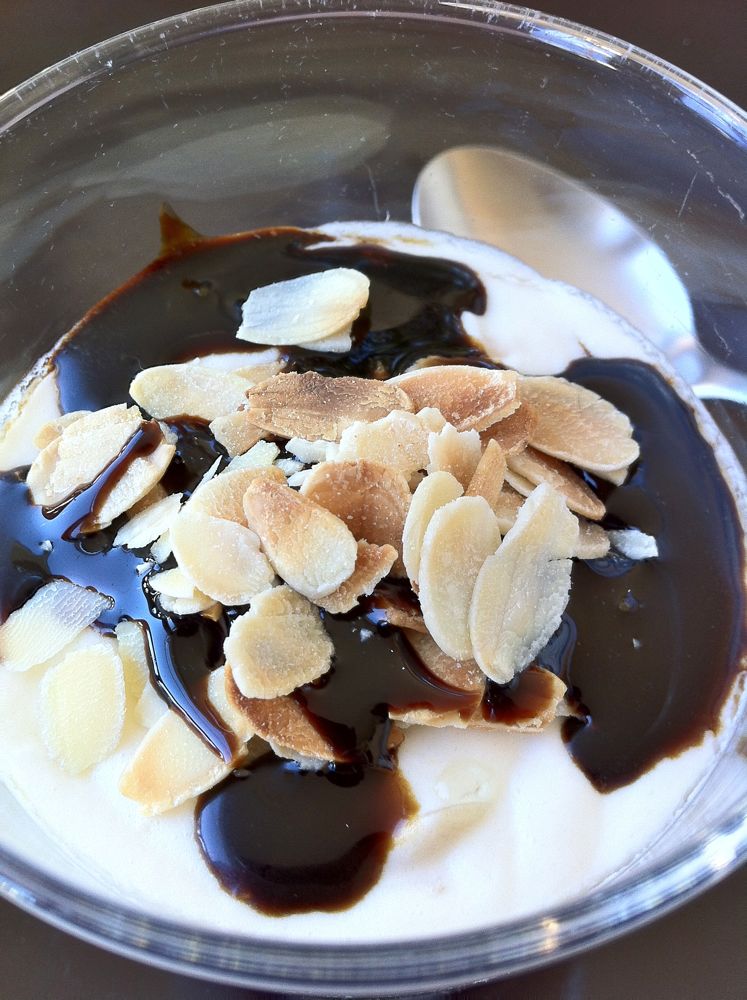 For the mousse hydrated 2 +1 / 2 sheets of gelatin (gelatin) in ice water for at least 15 minutes. Toast the almonds in the oven. Whip 340 gr. of cream with about 100 gr. of honey. Dissolved the squeezed gelatine with 60 gr. of hot / warm cream. Incorporate the gelatine mix only when dropped at room temperature and mixed with a rotary movement from below upwards. Finally add the toasted almonds, the dried apricots diced, orange zest, lemon zest(or both). Fill the glasses (or silicone molds directly if you want to freeze it) and let it sit in the fridge for 5 hours minimum. Serve with balsamic reduction or a few drops of aged balsamic and toasted almonds to decorate.
For the reduction pour the vinegar in a saucepan with the sugar, honey and cook until reduced the volume by about one quarter. Refrigerate and serve cold (not to melt the mousse).