---
Thursday, September 6, 2012
Spanish style pickled anchovies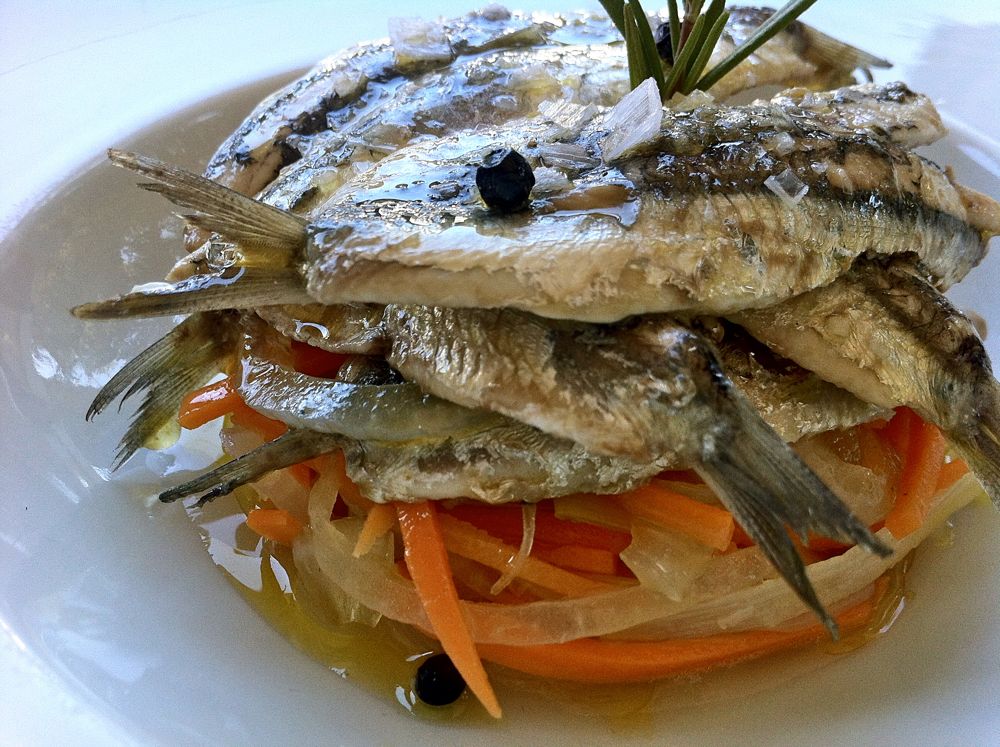 Ingredients
12 fresh anchovies
1 cup of white vinegar
1 glass of white wine
1 glass of water
1/2 glass of 'extra virgin olive oil
10 black peppercorns
3 bay leaf
1 carrot
1 small onion
1 medium leek
2 cloves of garlic
salt flakes
Introduction
"Escabeche" is the Spanish version for pickle. Originally a method of the Arab civilization to preserve food, now proposed as a way to enjoy healthy and fresh vegetables, fish and gamy meat in particular. A perfect appetizer for the last few weeks of heat.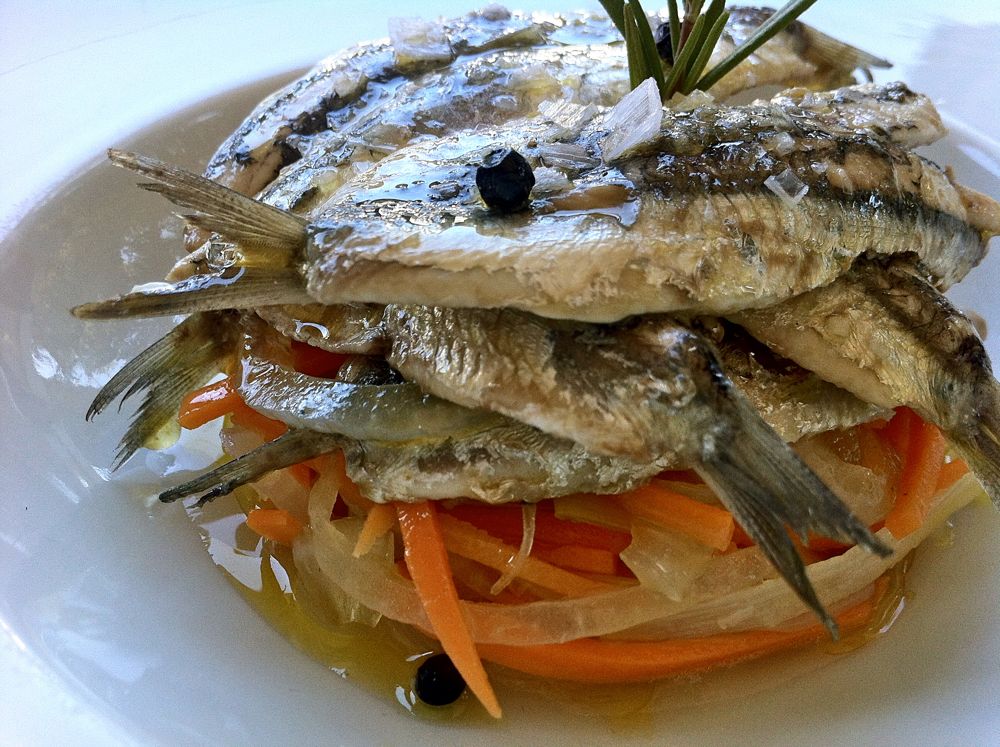 Clean the fresh anchovies by removing the head and pulling out the spine leaving possibly the two fillets entire, and the tail attached.
Bring to boil the vinegar, wine, water and oil along with two cloves of garlic, a few peppercorns and bay leaf. Let simmer a couple of minutes and add the vegetables cut into matchstick. For carrots if you can, help yourself with the mandolin. After half a minute add the fresh anchovies, turn off the heat and cover. When at room temperature, put everything in the fridge and let stand at least 12 hours.Serve the crispy anchovies with its veg and some salt's flakes.