---
Sunday, August 19, 2012
Octopus salad, with zucchini, dried tomato, paprika and an anchovy's vinaigrette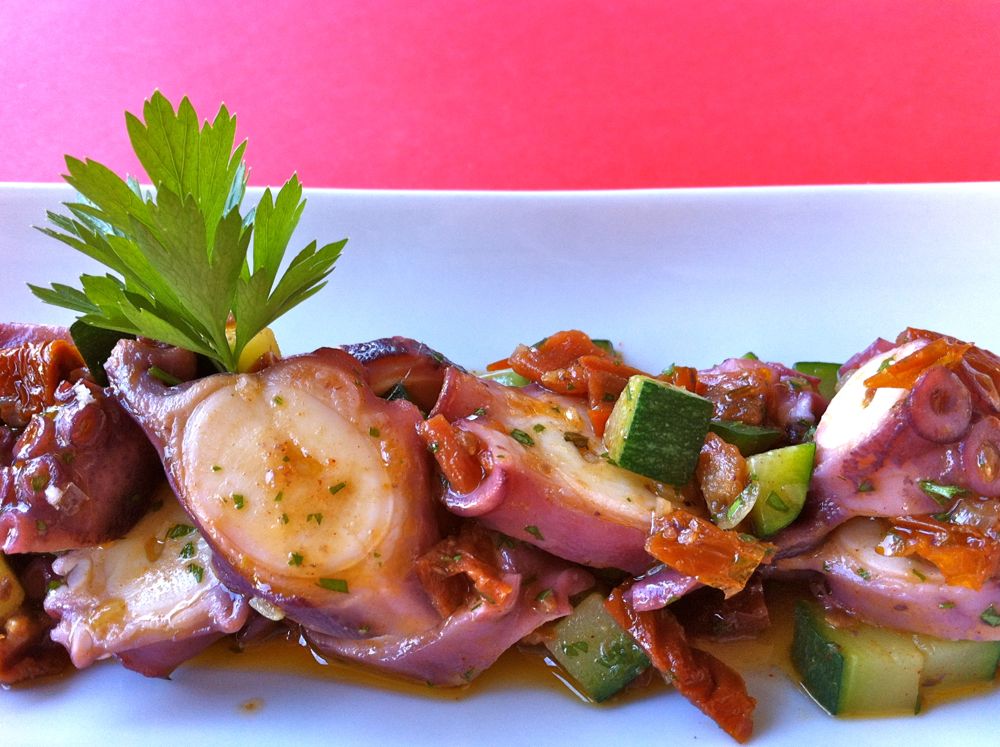 Ingredients
300 gr. octopus (cooked)
1/2 large zucchini
1 shallot
6 sun-dried tomatoes
3 anchovies
1/2 lemon
1/2 teaspoon sweet paprika
2 sprigs of parsley
4 tablespoons of extra virgin olive oil
salt in flakes
Introduction
First of all for the octopus choose possiby a female. They are always the best and tender, just as in real lives!. How to tell the difference? Females have one of the eight tentacles shorter (1/3 of the length).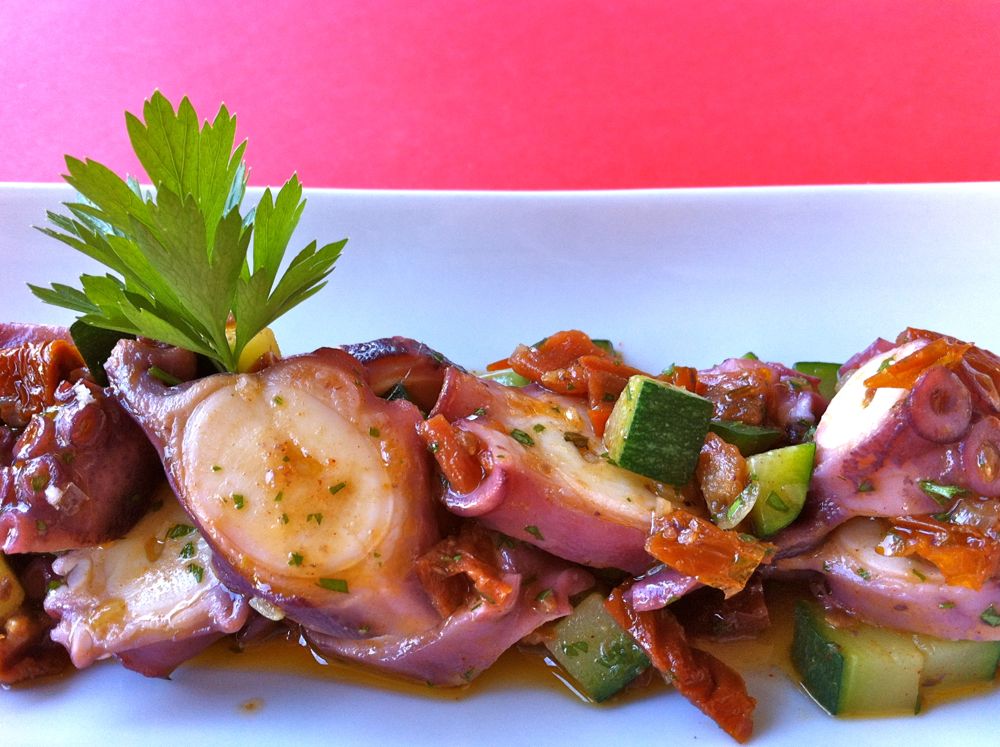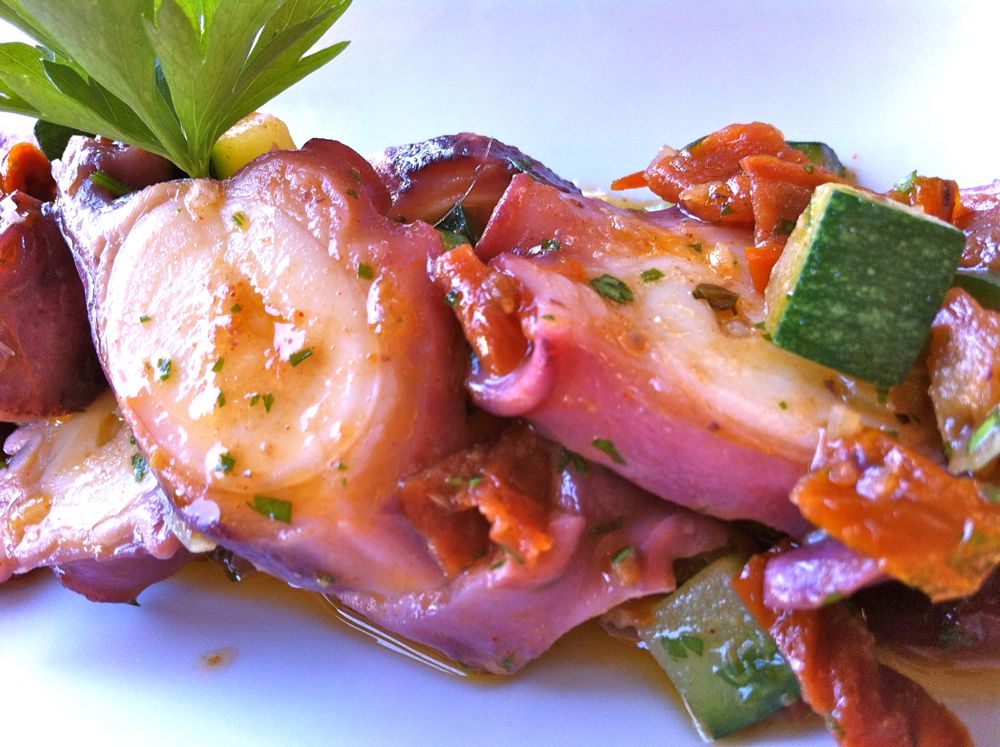 To cook, bring to boil plenty of water (as much as for octopus to be easily submerged). If you want, add an onion and two bay leaves. Once it is clean, take the octopus by the head and dip it in boiling water for two seconds and pull it out, repeat this process 3 or 4 times so that the tentacles will curl and separate from each other and cook evenly. Soak all the octopus and let it boil over medium heat. The time for cooking depends on the size. The recommended size it's 2 kilos. Calculate approximately 1.5 hours, but for a perfect cooking point,punch it with a fork to understand when ready. The consistency should be slightly calloused. If you overcook it, it will lose even the skin.
Once cooked,  place it  in a bowl and when cooled down in the fridge.
Take advantage of the cooking water to blanch the zucchini cuted into cubes for half a minute and immediately cool them in ice water to stop the cooking, to maintain it's vivid color and not to lose its nutrients.
For the dressing hydrate the sundried tomatoes by soaking them with water. Finely chop the shallot and cook with oil at low heat. After 4 minutes turn off, add the anchovies and move till they melt. Add half a teaspoon of sweet paprika (possibly the Spanish "pimienton de la Vera") and  the dried tomatoes once hydrated and chopped.
Take the octopus once cooled and cut the tentacles. In the bowl of the octopus it will remain some gelatinous liquid (the collagen ), add one or two tablespoons to the vinaigrette. Season the octopus with this fantastic sauce, a bit of chopped parsley and lemon juice. Finish with salt flakes and serve.
I'm sorry about any mistakes I may have made, English is not my first Language