---
Saturday, August 11, 2012
Pina Colada in texture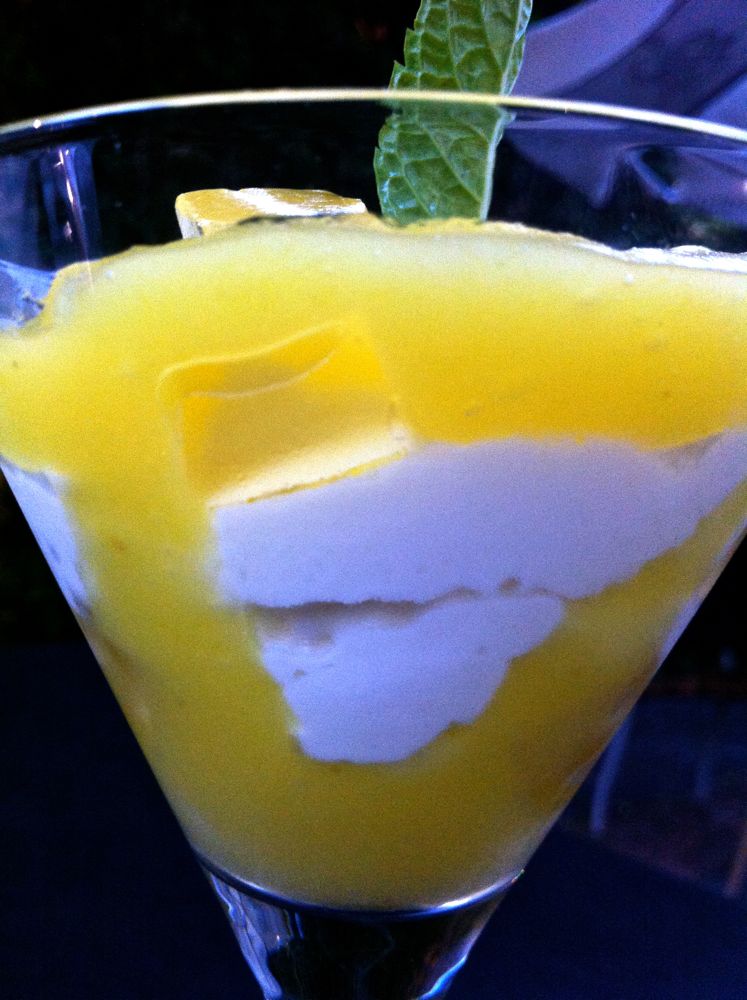 Ingredients
1 pineapple
700 gr. whipping cream
300 gr. rum
300 gr. coconut cream
150 gr. sugar
6 sheets of gelatin
20 gr. gelatin instant powder
6 gr. agar agar
enough syrup (made from 1 unit of water and 1 sugar dissolved in hot water)
Introduction
And after the mojito cake, another cocktail transformed in dessert ..... the Pina Colada! A South American super exotic and refreshing cocktails.
So, I took the three basics flavors of Pina Colada and assign each one of them a different texture: a coconut mousse, a rum's jelly and pineapple coulis . The result? ....... So nice and funny!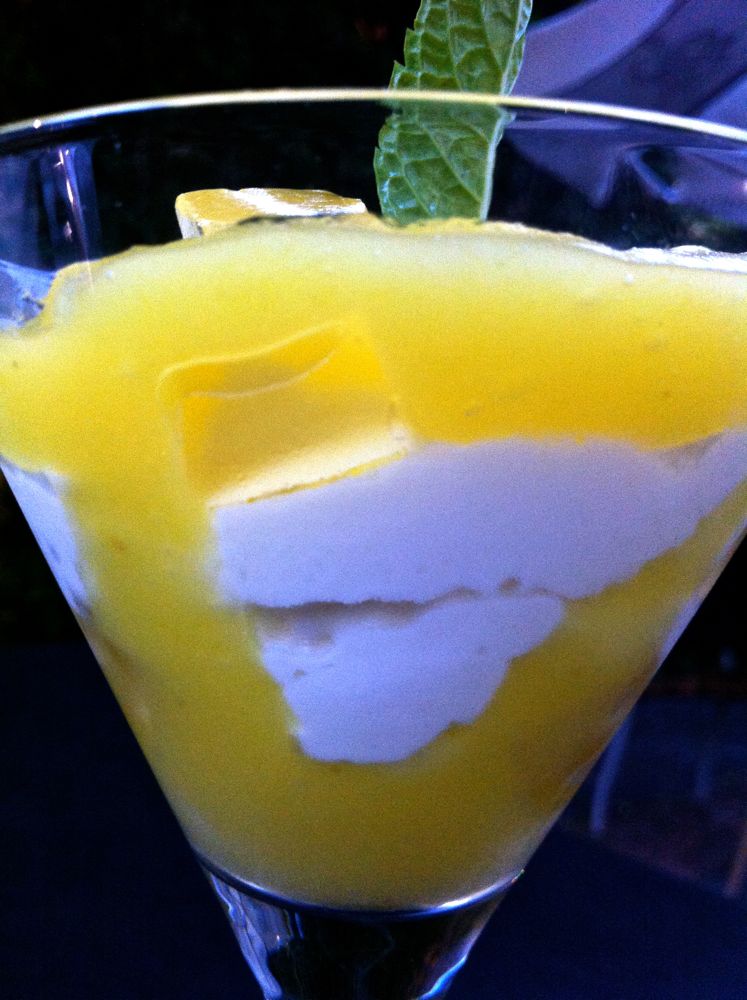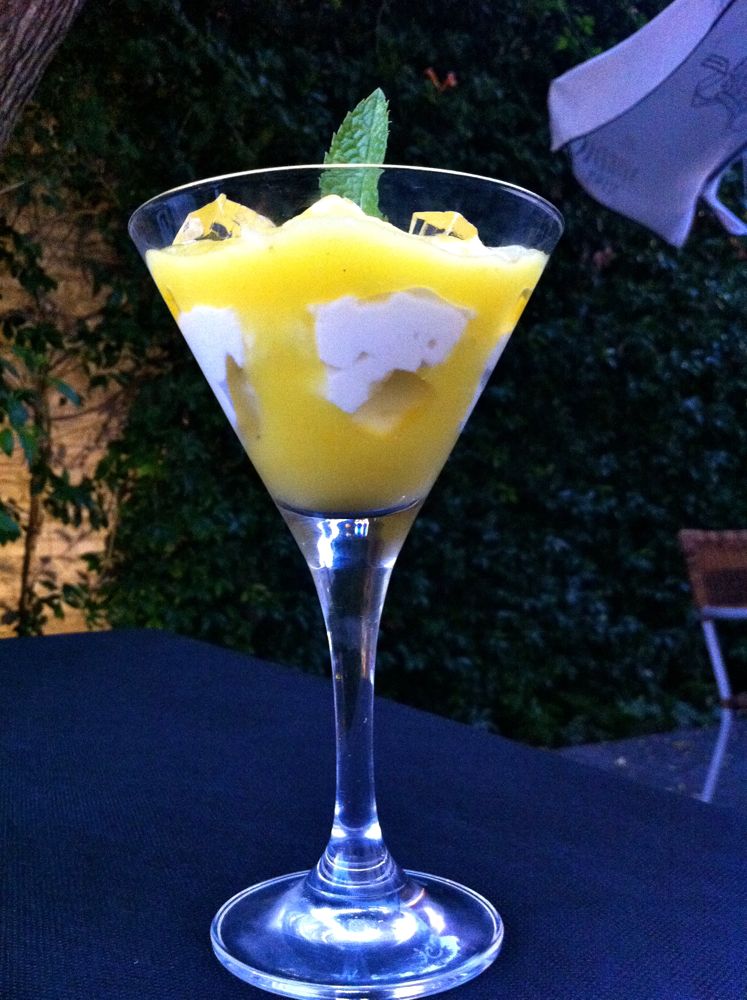 For the mousse: hydrated 6 gelatin sheets in ice water for at least 15 minutes. Whip 600 gr. of whipping cream with 150 gr. of sugar. Add 300 gr. coconut's cream. Drain the gelatine's sheets, dissolve them with 100 gr. of warm cream and add it to the rest when dropped at room temperature. Mixed with rotary movement from below upwards. Pour into a saccapoche and let stand at least 5 hours in the fridge to set
In the meantime, let's peel a pineapple and blend it adding syrup (made from 1 part water to 1 part sugar) until the point of sugar and acidity of the pineapple seems balanced. Pour 700 gr. of this mixture in a saucepan and when it starts  to boil, add 6 gr. of agar agar and mixing well with a whisk. Take it out of the heat and cool for 1 or 2 hours in the fridge till compact. Then blend it. In case it's to thick, add a little water to achieve the texture you want. With this technique, we will obtain a perfect creamy texture . Pour into a bottle or saccapoche to manipulate it better.
For the jelly: I added 100 gr. syrup to 300 gr. of rum to lighten it up. But you can leave it perfectly pure or otherwise bring it to boil to evaporate the alcohol. You can use the gelatine leaves or the instant powder. I used  this last one because it seems more appropriate for alcohol. So add 20 gr. gelatin powder (if the product you use is equal to 8 gr. to replace 1 sheet of gelatin) and blend along with the solution of rum. Let it sit in the fridge until it is firm.
Assemble the dessert at will. I opted for a cocktail glass as a cocktail is what we are talking about!
I'm sorry about any mistakes I may have made, English is not my first Language