---
Friday, August 3, 2012
Paccheri with zucchini and fresh anchovies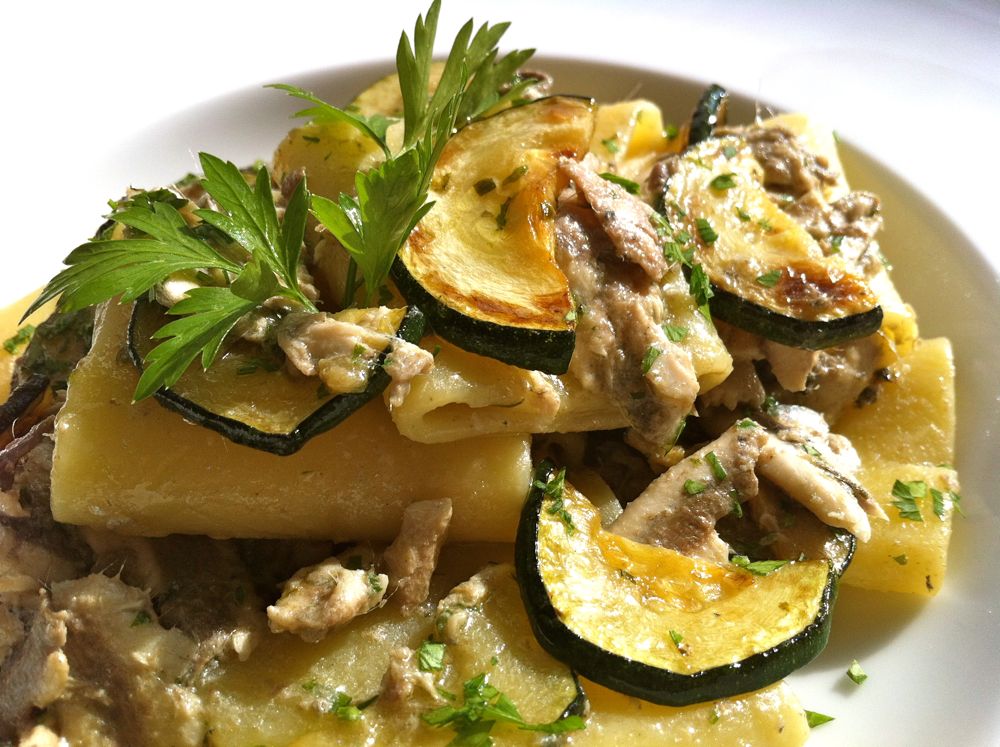 Ingredients
400 gr. fresh anchovies
1 clove of garlic
6 tablespoons extra virgin olive oil
1 bunch of parsley
250 gr. pasta paccheri
2 shot of white wine (optional)
Introduction
A very simple, easy and healthy recipe.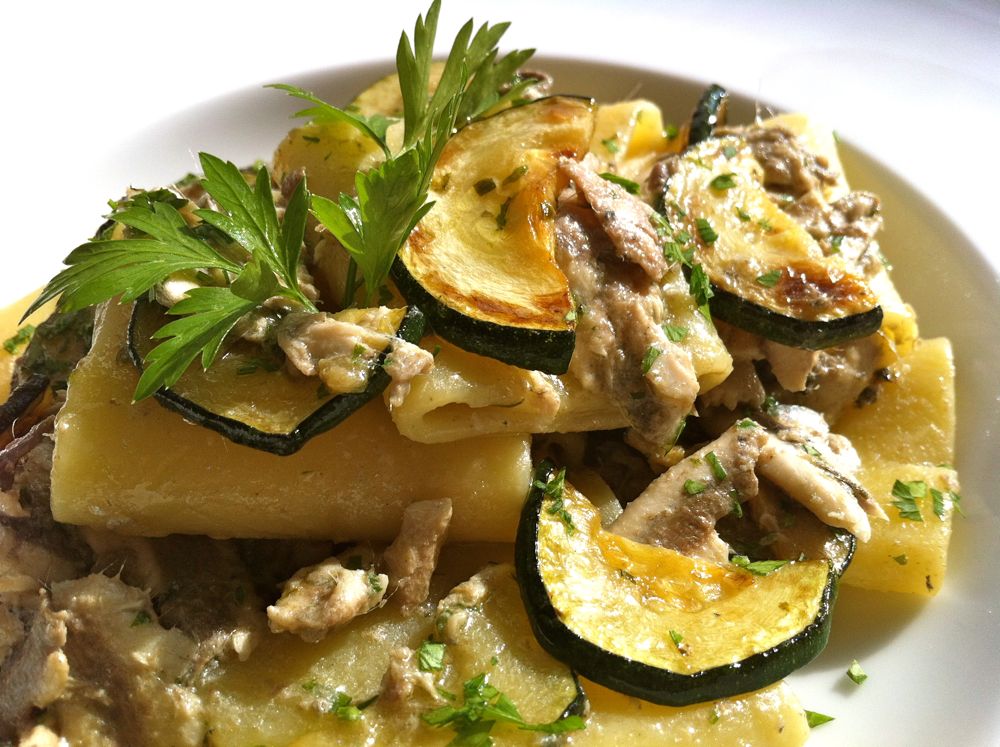 Cut the zucchini and stir fry with olive oil. When just golden, season and add chopped garlic and parsley. Immediately after, the fresh anchovy fillets ( if you do not know how to fillet them, get your fishmonger to do it ) . Add the white wine and let it evaporate. Drain the pasta paccheri boiled in salty water. Keep it al dente!. Mix all together and serve.
Faster and better….impossible!.