---
Monday, July 23, 2012
Foie mi cuit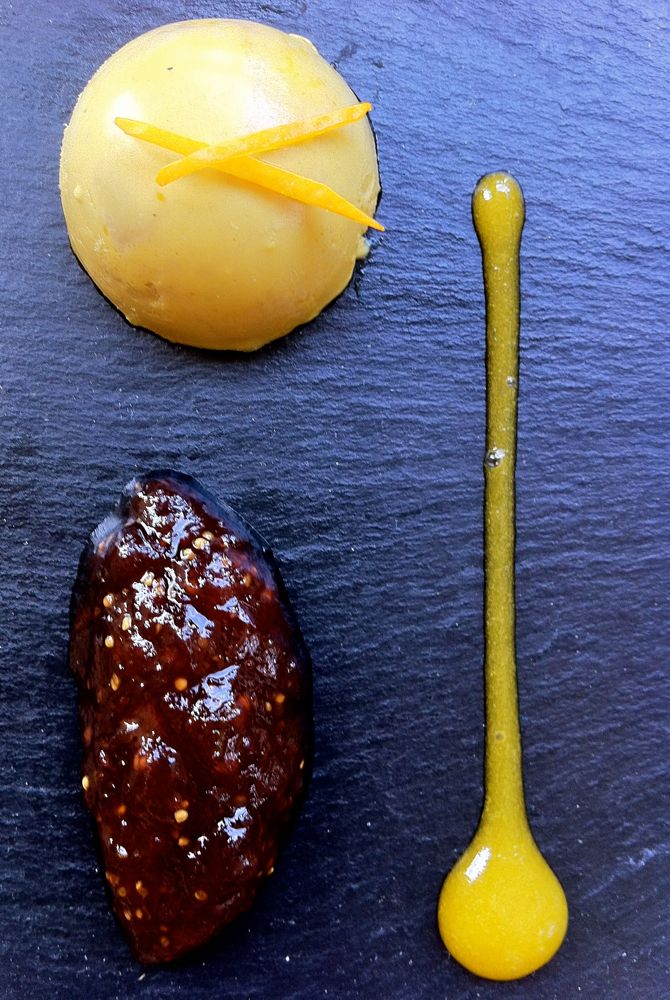 Ingredients
Ingredients for 8-10:
Liver from about 1 1/2 kilo
1 shot of white martini (or sweet wine)
1 or 2 grams of sugar
3 grams of salt
2 pinches of black pepper
a pinch of orange zest (optional),
1 tablespoon of fig jam as an accompaniment
Introduction
The emblem of French gastronomy is undoubtedly the foie gras (goose or duck liver ). There are various elaboration with this product but today we focus on one in particular: " foie mi-cuit", a preserve of foie gras. The term mi-cuit means semi-cooked and in fact is processed at a temperature not above 70 degrees.Practically undergoes a process of pasteurization. By not melting completely it retains all its qualities and characteristic flavors of the foie.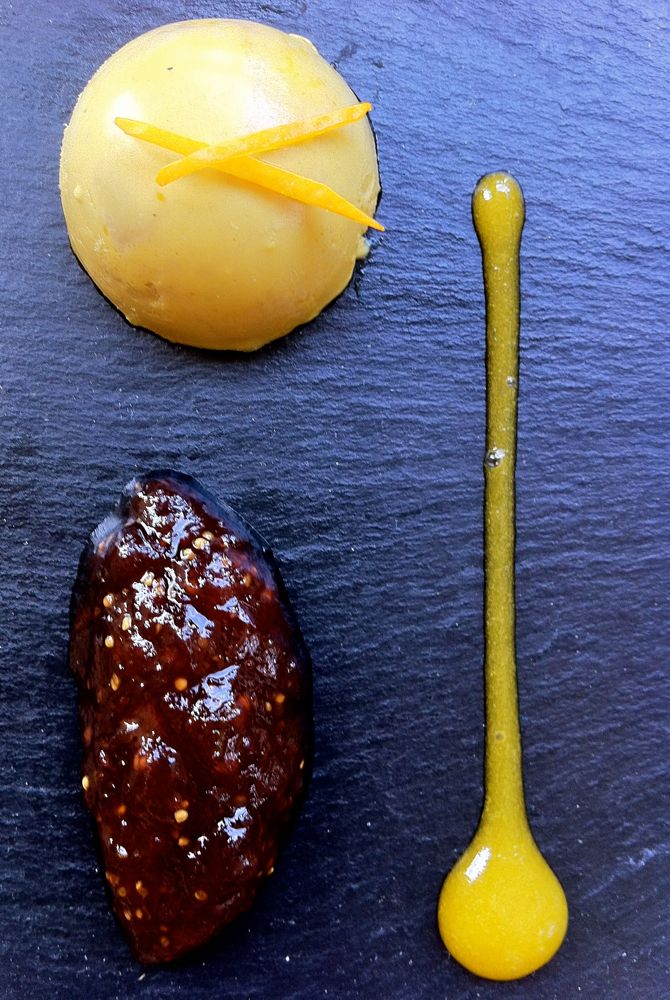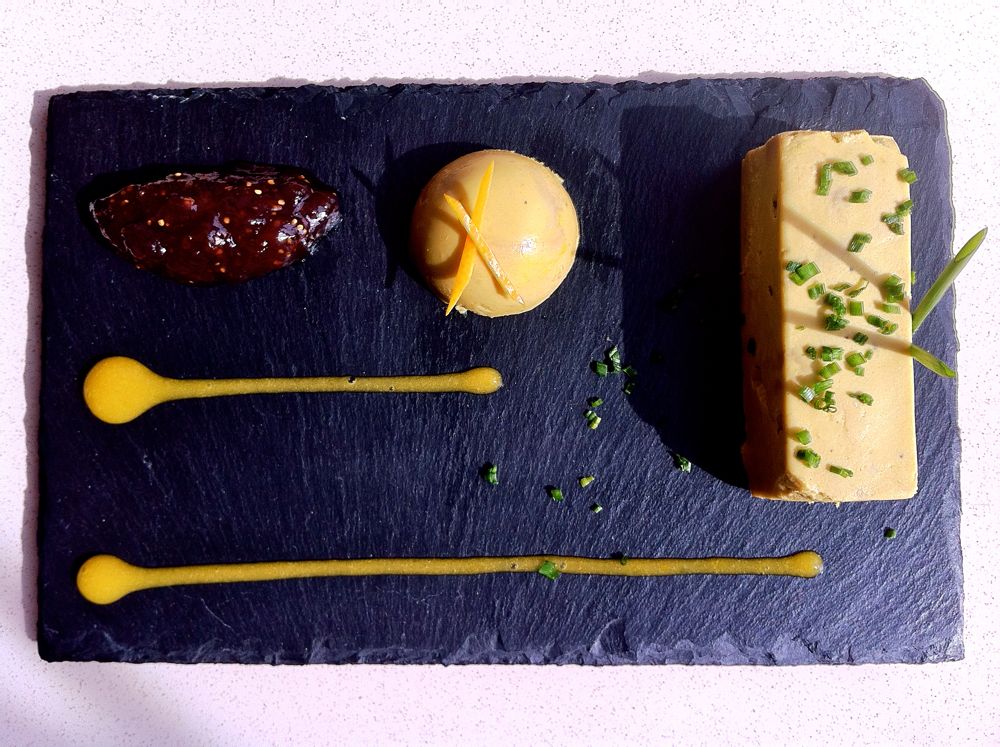 There are various ways to process it, the most common: in glass jars, ceramic or terrine.
The terrine is a classic long and annoying process,……… one night time to marinate, cooking for 1 hour in a water bath, a night in the fridge and pressed with all this excess fat that flows out ……… enough! . With the technique I show you today, the traditional approach will to be out of fashion!
Thi is a technique brought to me by Filippo Monaco, a chef with a strong skill, innovation, and a avanguard spirit. After working eight years in France, trust me he knows about foie gras! Currently collaborating with the famous Valencian chef Quique Dacosta (2 Michelin stars).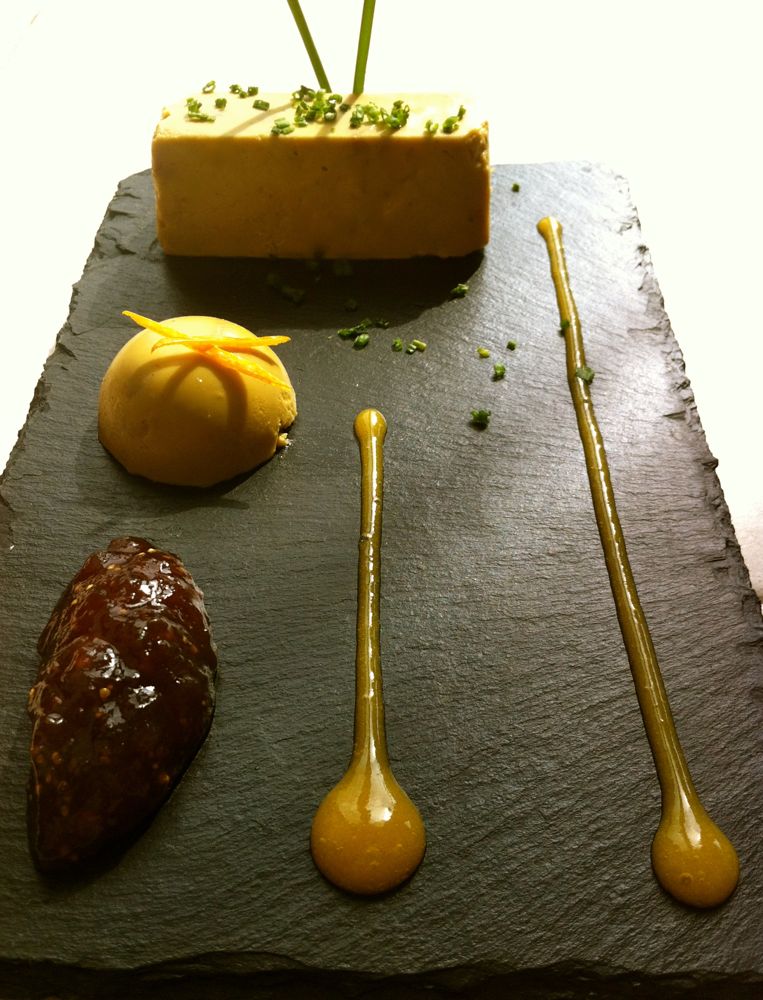 This is his method: Take a whole duck liver and remove the main veins (and as much as possible of the small veins), starting from the central node, to follow then its ramifications. Help yourself with a small knife and crumble the liver into small and large pieces into a tray  . Season with salt, pepper, sugar and one or more type of sweet wines or distilled spirits. The most classics and  most used are the brandy and port. However, feel free to change!.  Experiment with dessert or aperitif wines. In this case we used the white martini. Leave everything into a tray in the fridge for 20-30 minutes to macerate. Then pour it all into a pot, put yourself a glove on and place the pot on the fire while mixing the whole thing with one hand for about 15 seconds. Then out from the flame and continue to move it so that the heat spreads evenly. Repeat this process 3 times and at the last squeeze gently the larger pieces with the hand. In this process the smaller pieces will completely melt, however, be careful that (more or less)  half of the material remains in solid chunks. Take advantage now that it's warm and manipulable to give it the shape you want. You also still have the time to rectify the flavors, salt and sugar!.
Use  individual silicone molds or directly pour into a terrine to give it a shape. If you want it in a  cylindrical shape, put it in the fridge 10 minutes to make it more compact  and then pour it on the transparent film and wrap it several times. You can keep it in the fridge for a week maximum. Once processed, leave it in the fridge until it is compact and rested.
This technique brings only advantages: an hour max time of processing,  it does not oxidize, less waste because the yellow fat binds with the other, more manipulability, shapes variations and it is simple for both housewives  and professional chefs.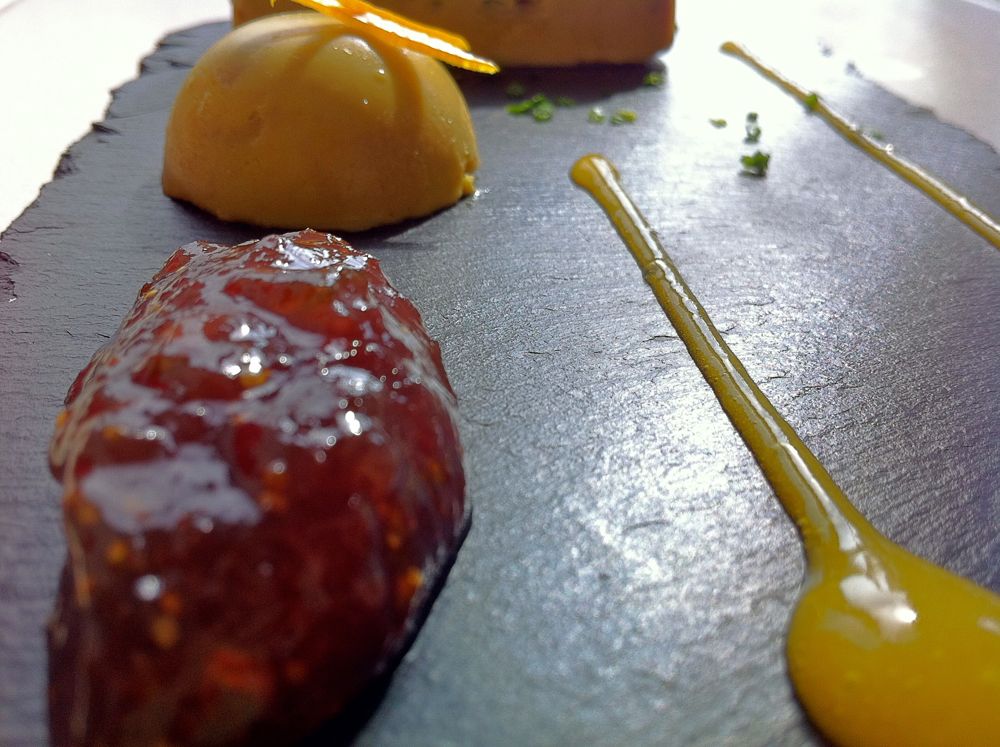 The foie goes well with sweet things like jams, chutneys, fruit puree or reductions of wine or balsamic vinegar. One of my favorite combinations is with fig jam for its delicacy. I do not recommend the orange marmalade as it tends to be bitter. But yes to the oranage's zest (grated and in small quantity) at the time of macerate . Or just leave it simple and serve it with a good sweet wine like Sauternes (classic French) for example, and you will not fale!
I'm sorry about any mistakes I may have made, English is not my first Language