---
Tuesday, June 26, 2012
Swordfish tartare with lemongrass, ginger and lime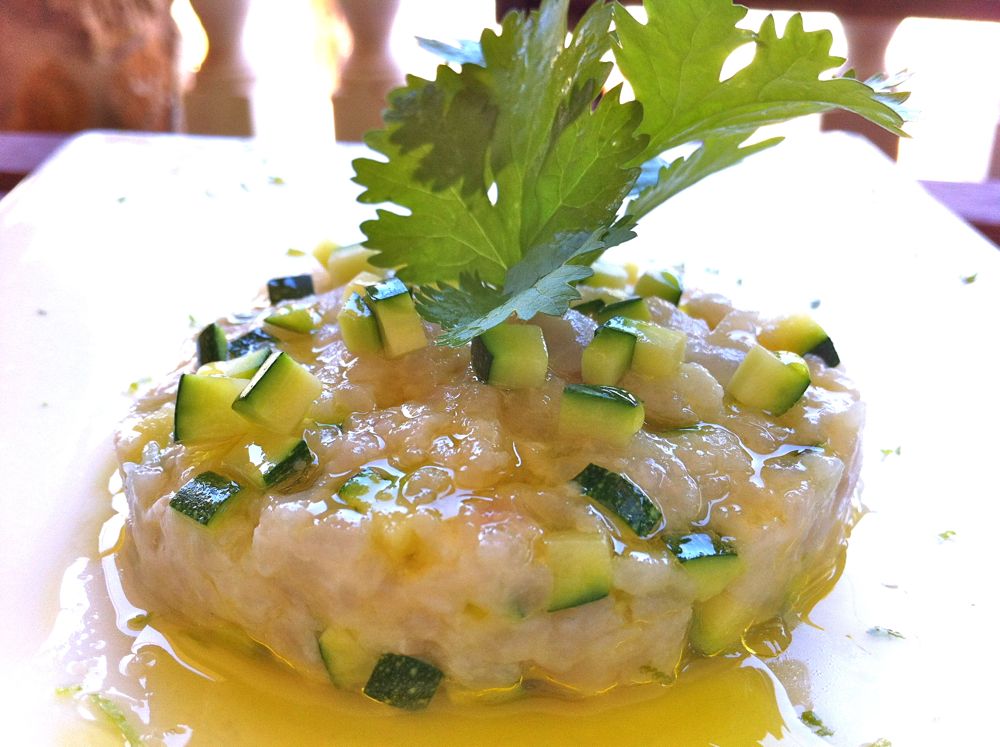 Ingredients
300 gr. swordfish
1 lime
zest of half a lime
3 tablespoons of extra virgin olive oil
a few leaves of coriander
4 tablespoons of infusion
salt
For infusion:
300 gr. of water
1 stick of lemongrass
15 gr. ginger (ginger)
2 teaspoons of sugar
Introduction
A, refreshing and vibrant tartare. With Asian and citrus notes. The scent of lemongrass, the tone slightly spicy of the ginger, citrus lime and a brunoise of courgette to give a crunchy texture.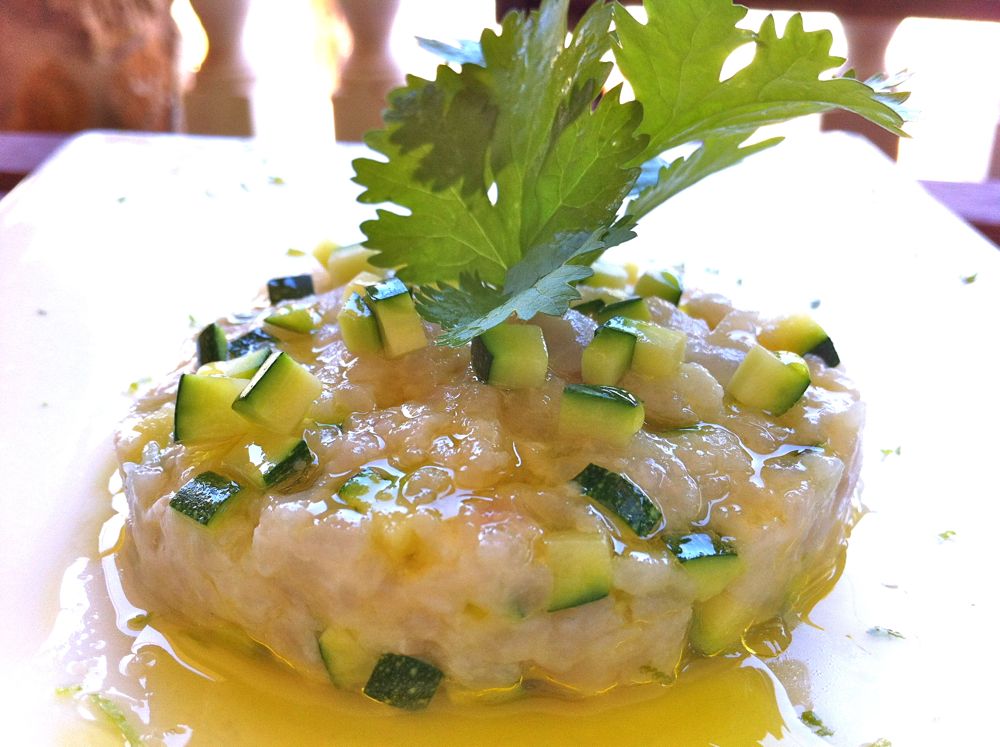 For the dressing prepare an infusion bringing the water to boil together with lemongrass cut into pieces (a few cm.) With a little sugar for approximately 10 minutes. Blanch the brunoise of courgette for 20 seconds in the infusion, pick it with a kitchen spider and cool it in a bowl with ice and water to stop the cooking (al dente / crunchy). Turn off the infusion and add the ginger into small pieces.Important to add the ginger off the heat for 10 min. otherwise if you let it boil it brings out a kind of jelly.
Buy the swordfish fresh from your monger. Chop finely with a knife. Season with salt, lime juice, 4 tablespoons of the infusion, 2 Tbsp of e.v. olive oil and the courgette. Finish the dish with grated lime zest, a drizzle of olive oil and some coriander leaf.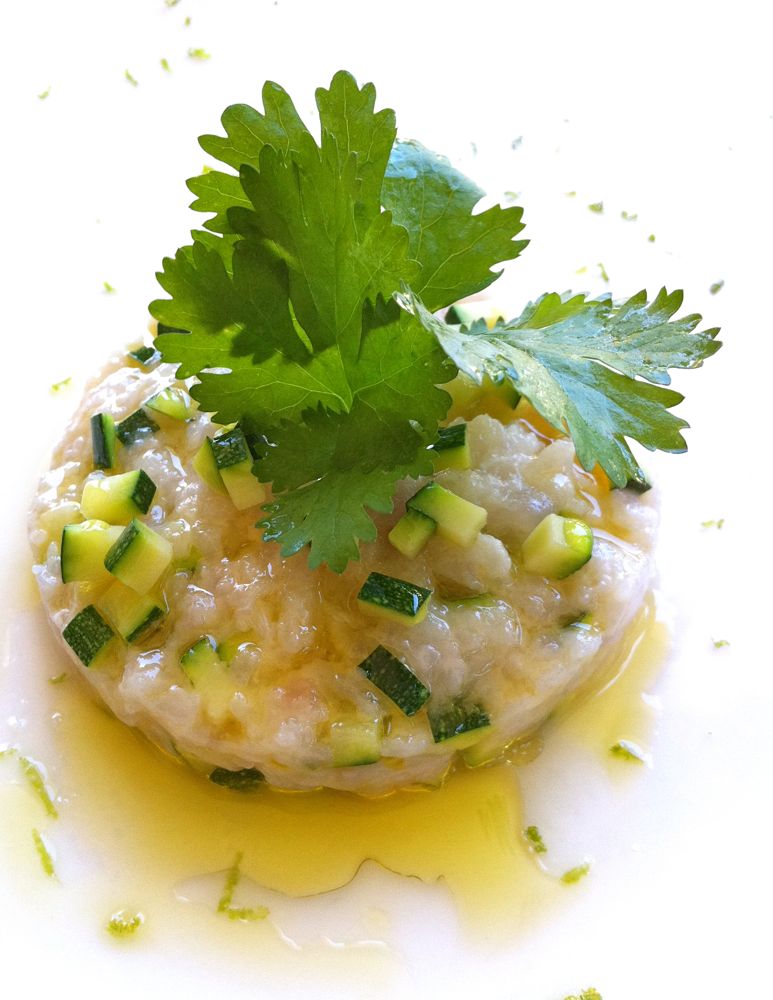 I'm sorry about any mistakes I may have made, English is not my first Language