---
Sunday, June 10, 2012
Goat's cheese tartlet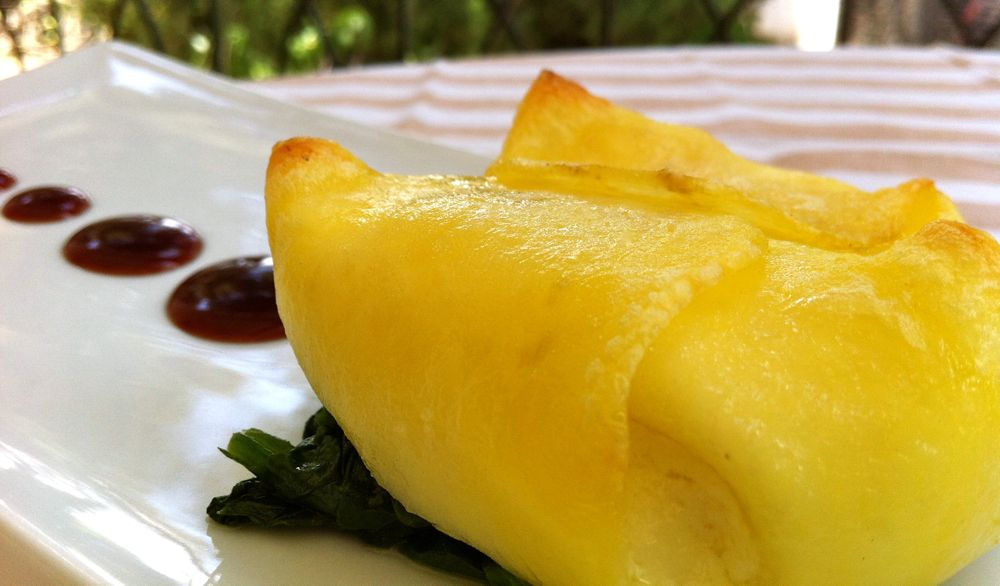 Ingredients
200 gr. of goat cheese
2 tablespoons mascarpone
1 or 2 large potato
oil
3 handfuls of spinach
Introduction
A bundle of potatoes stuffed with goat cheese and mascarpone .... delicious! I made it by following the recipe of a cook from Bologna, Anna ( at the "La locanda delle 3 virtù") . The result: very good and at the first try! Simple proces and easy temptation.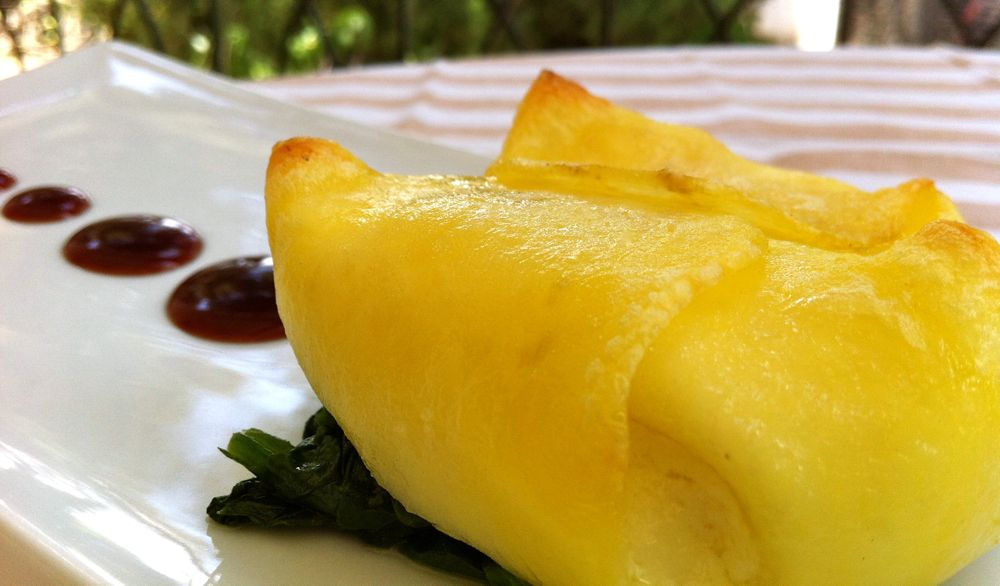 For the outside: Cut a large potato into thin slices with a mandolin or slicer and lie them on a baking tray with little salt, so that they lose water ( by osmosis) for about half an hour. Dry and fry for a few seconds (10 seconds maximum), just to soften them up and make them capable of being manipulable.
At this point we stuff individual molds/rings overlapping the potato slices as making a flower . Add two tablespoons of filling (mix of fresh goat cheese and mascarpone) and close folding the potato to the inside. Place in the oven at 180 degrees for about 12 minutes. Unmold and serve on a bed of sauteed season green vegetables to taste.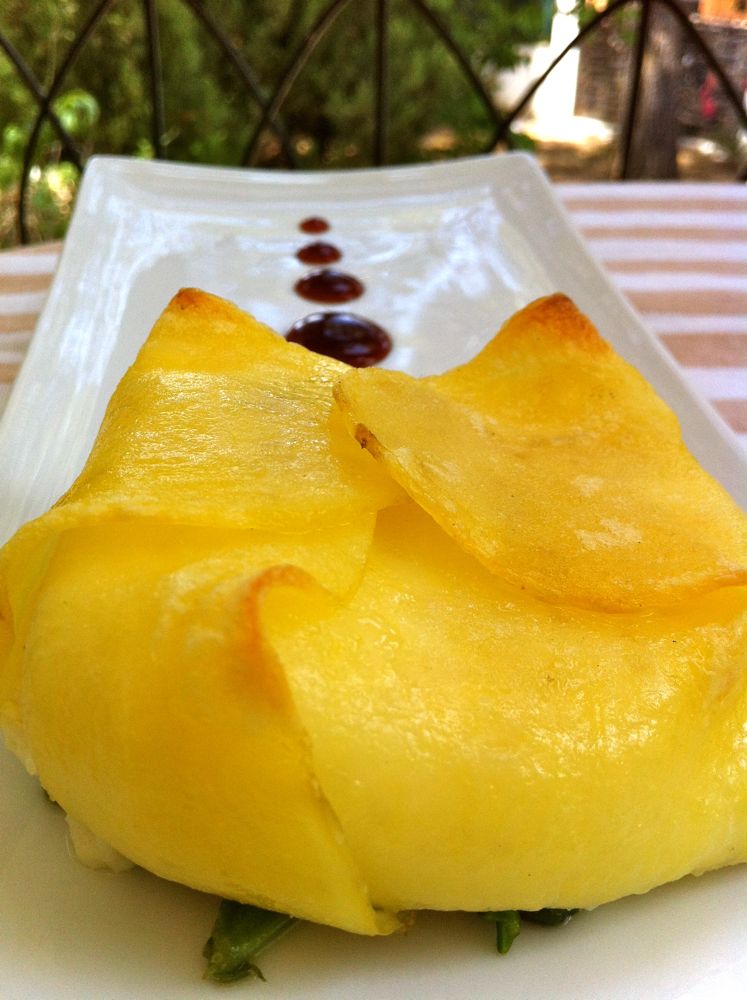 I'm sorry about any mistakes I may have made, English is not my first Language