---
Sunday, June 3, 2012
Andalusia, the south of Spain and the "salmorejo"
Ingredients
Ingredients for 4
700 gr. ripe tomatoes
120 gr. of bread from the day before
1 clove of garlic
70 gr. oil
2 tablespoons white wine vinegar
4 eggs
200 gr. of cured spanish ham
Introduction
The province of Andalusia is the birth place of the famous tapas concept. Food served in small portions to accompany the drinks in the bar. Usually courtesy of the house. Concept similar to our aperitif. The name "Tapas" stands for cover/lid. Originally a small plate to cover the glass of beer or wine to prevent flies and mosquitos from entering.
One of the dishes from this region that I love most is the "salmorejo". It's a cold tomato and bred based soup. An other traditional poor dish rich in flavor. Very refreshing fresh.Very similar to gazpacho but with a thicker texture and lighter in flavor. It 'a simple recipe and it' s important to use a good raw material.
A fantastic journey deep into Spain. Almeria, Andalucia ….. a place not to miss.
Known for the typical western landscapes, passing through the hills, you can not avoid some movies to cross your mind such as "The Good, the Bad and the Ugly," "A Fistful of Dollars" or Morricone's music.
A dry, arid and desertic vegetation overlooking a sea full of life. An abundance of delicious fishes, fresh and at a honest price. The best fried fish I've ever eaten. The people …… very nice, helpful, friendly and super relaxed. A place with not much mass-tourism and villages made with small white houses that do not ruin the landscape at all.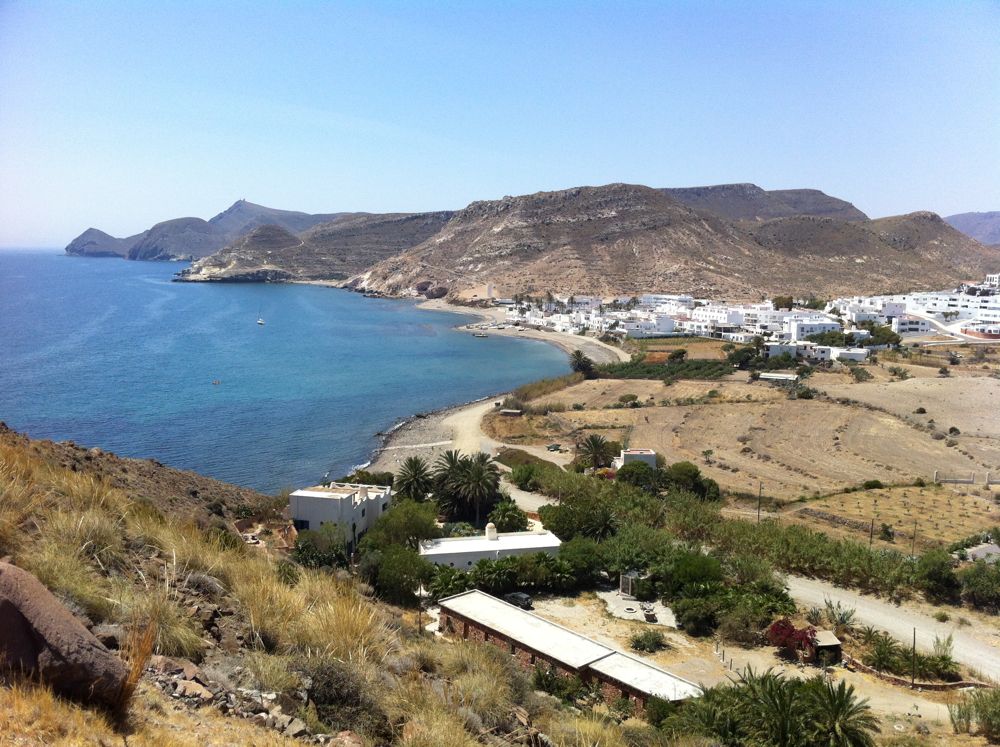 The water of the beaches are clean and crystalline. But a little cold because of the currents entering from ocean.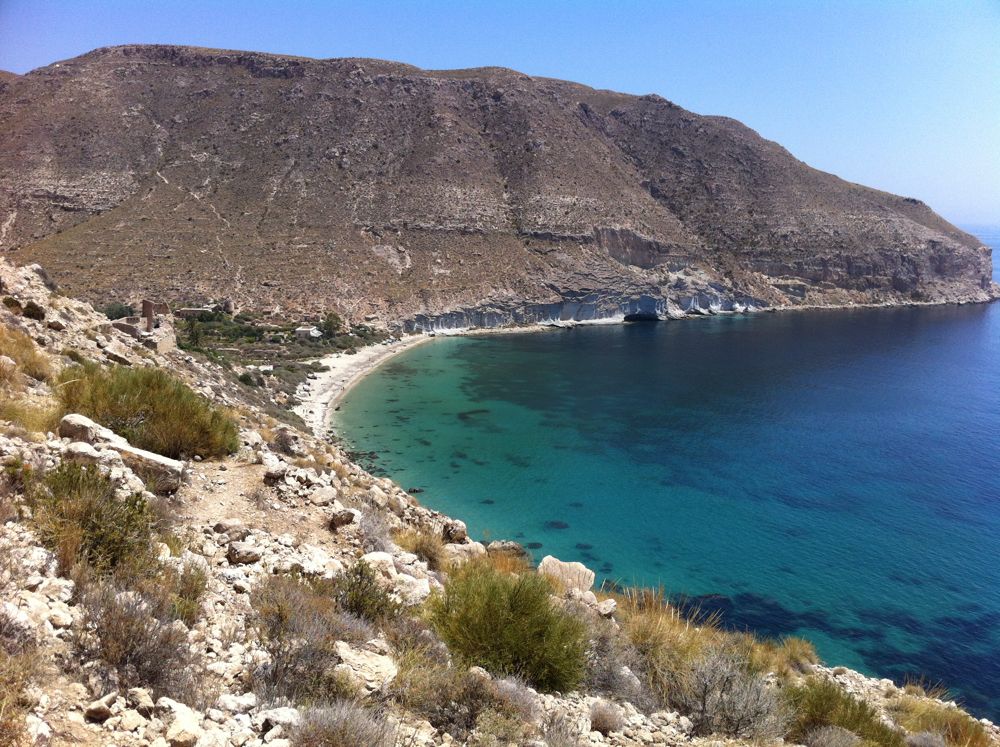 Take ripe tomatoes, wash them, cut them into chunks and blend it with a food processor. Add some leftover bread or bought the day before and continue to blend together with the vinegar, garlic and e.v. olive oil. Check seasoning and serve cold. If possible, let it sit overnight in the fridge. Decorate with boiled eggs (10 min. Cooking starting from boiling) and diced cured ham.
I'm sorry about any mistakes I may have made, English is not my first Language